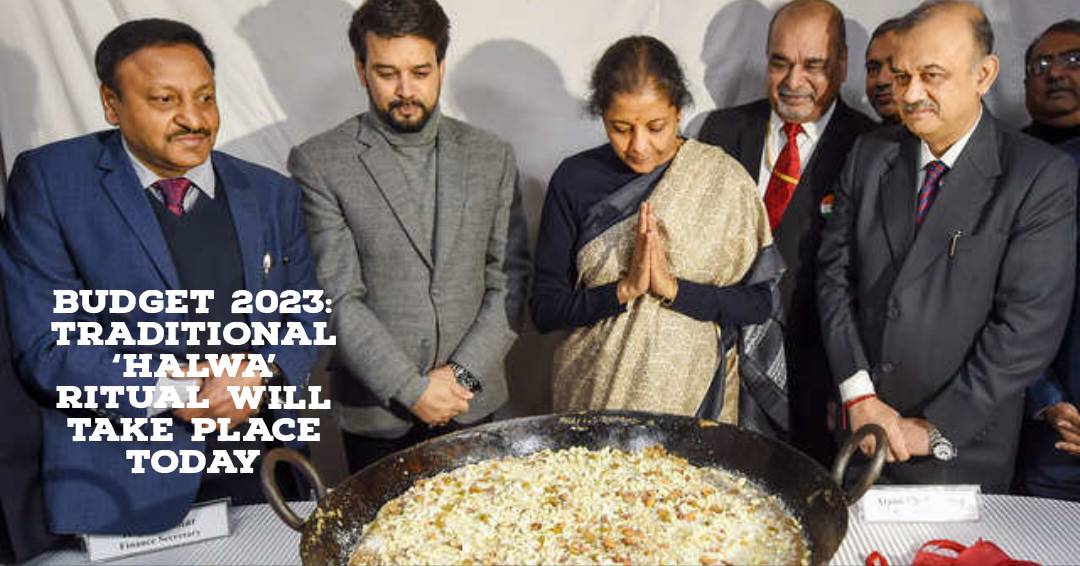 A statement from the Ministry of Finance informs that, the customary 'halwa' ritual will take place today with Nirmala Sitharaman, the Finance Minister, in attendance.
Every year, the halwa ritual, which traditionally precedes the budget, signifies the end of the planning process for the following fiscal year. On February 1, 2023, the finance minister will deliver the Union Budget 2023.
The finance minister stirs halwa, a well-known sweet delicacy, to start the event. Coworkers from the finance ministry and representatives from other ministries then provide assistance at the North Block building.
The budget documents are typically printed after the ceremony, but in 2021 the budget become paperless as a result of the Covid-19 pandemic budget.
The ceremony is noteworthy because all finance ministry staff members participating in budget preparation are required to relocate to the North Block's basement once it is finished until the budget is presented. This is done to ensure that the budget for the upcoming fiscal year, which was created in conjunction with the Niti Aatog and other relevant ministries, doesn't have any leaks.
The ceremony was postponed in 2022 because of health and safety issues associated to the pandemic, but the Ministry of Finance announced that it will take place once more in the Budget press, which is located inside the North Block.
The announcement read, 'The Halwa ceremony, marking the final stage of the Budget preparation process for Union Budget 2023-24, will be held tomorrow at the Budget Press located inside North Block, in the presence of Union Finance & Corporate Affairs Minister Smt Nirmala Sitharaman.'