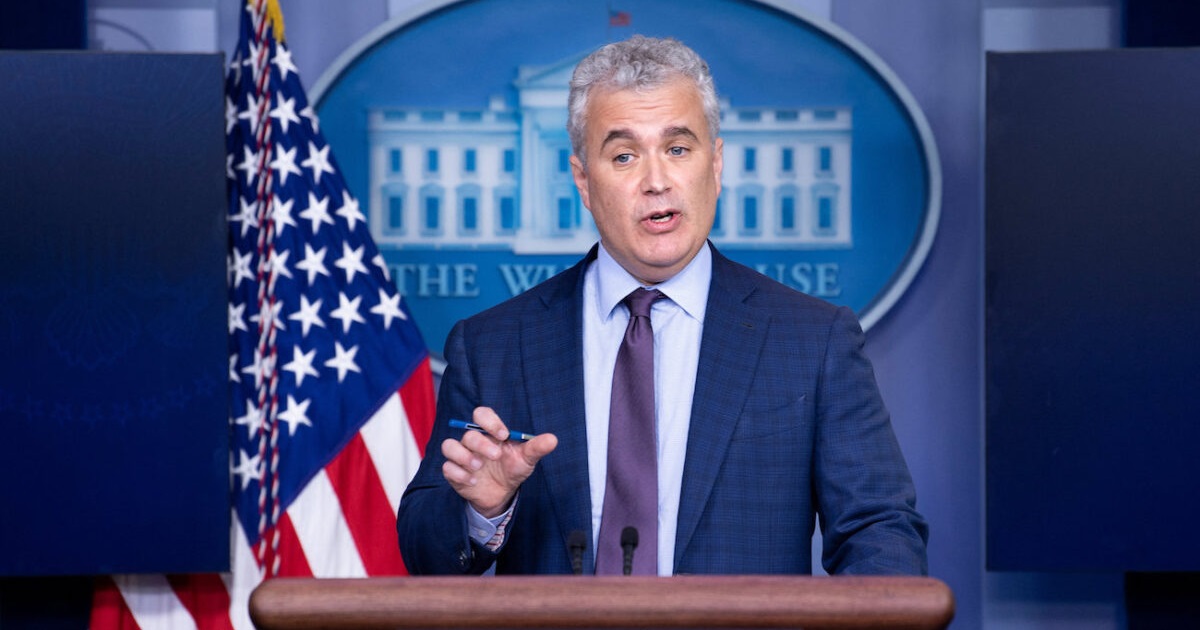 Washington: US President Joe Biden announced Jeff Zients as his next White House chief of staff on Friday, tapping an experienced technocrat who headed his administration's response to the COVID-19 pandemic as Biden prepares for a reelection bid while facing an onslaught of investigations from a newly empowered House Republican majority.
Zients succeeds Ron Klain, a longtime fixture in Biden's political orbit who led the White House through its highs, passage of consequential legislation like the massive infrastructure bill and the Democrats' climate, health care and tax law, as well as dozens of judges confirmed in the first two years, as well as its lows, such as the rocky withdrawal of U.S. troops from Afghanistan. The transition is the first major personnel change for an administration that has had minimal turnover at its highest ranks and throughout the Cabinet.
'I'm confident that Jeff will continue Ron's example of smart, steady leadership, as we continue to work hard every day for the people we were sent here to serve', Biden said in a statement, adding that Zients, like Klain, 'understands what it means to lead a team' and 'is as focused on getting things done'. Zients, not known to be a political operative, is expected to focus on the task of governing as a separate circle of advisers take the lead on politics, such as senior adviser Anita Dunn and Jen O'Malley Dillon, a deputy chief of staff who managed Biden's 2020 presidential campaign.
Zients, 56, will be tasked with shepherding White House operations at Biden's pivotal two-year mark, when the Democratic administration shifts from ambitious legislating to implementing those policies and fending off Republican efforts to defang the achievements. Zients is also charged with steering the White House at a time when it is struggling to contain the fallout from discoveries of classified documents at Biden's home in Wilmington, Delaware, and at his former institute in Washington, which has triggered a special counsel investigation.