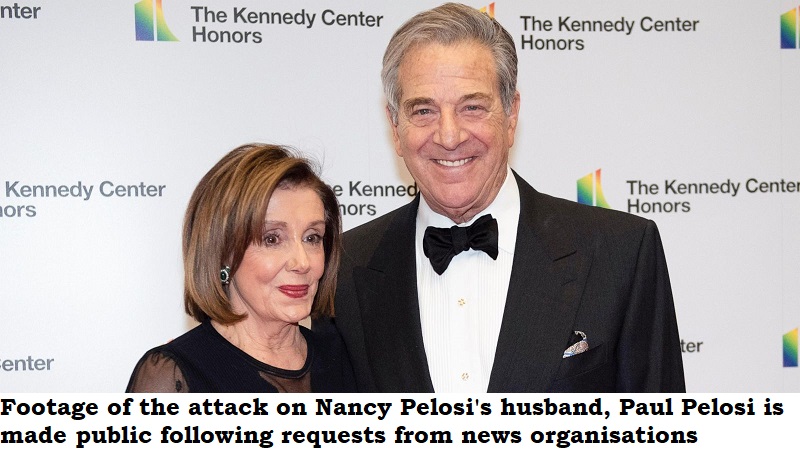 On Friday morning (January 27), the video of Nancy Pelosi's husband Paul Pelosi's assault was made available to the public as a result of demands from news organisations. The video depicts what allegedly occurred on October 28, 2022, when David DePape, 42, allegedly stormed into Nancy Pelosi's home in San Francisco, California, in an effort to hurt her physically even though she wasn't home.
Instead, DePape raced into 82-year-old Paul Pelosi and struck him with a hammer, causing additional injuries to Pelosi's hands, arms, and cranium. Pelosi was able to recuperate from his injuries, but ever since the incident, he has been seen out in the open wearing gloves and a helmet.
Body-camera footage from the officers who originally arrived at the Pelosis' home is among the media that was made public on Friday. A portion of the video had previously been displayed in an open court preliminary hearing last month.
Judge Stephen M. Murphy of the San Francisco Superior Court decided to release the video on Wednesday over objections from the prosecution that it may be manipulated or used to disseminate false information.