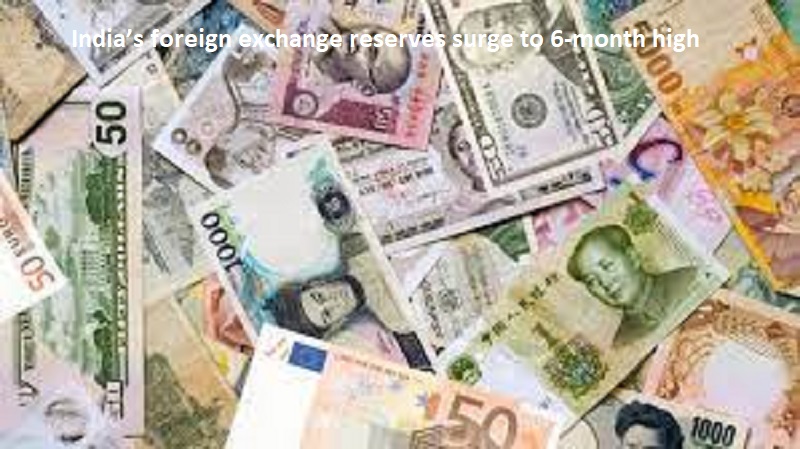 Mumbai: Foreign exchange reserves of the country rose to a near 6-month high in the week ended on January 20. The weekly statistical supplement released by the Reserve Bank of India revealed this.
On a year-on-year basis, the reserves down by $60.6 billion as of week ended January 20 while they were down $33.6 billion compared to March 31. In the past 10 weeks, reserves increased during seven weeks while decreased three times. The forex reserves saw net increase of $29 billion in the past 10 weeks.
The foreign exchange reserves of the country comprise of foreign currency assets (FCAs), gold reserves, special drawing rights (SDRs) and the country's reserve position with the International Monetary Fund (IMF). FCA is the largest component of the forex reserves. It includes the effect of appreciation or depreciation of non-US currencies like the euro, pound, and yen held in the foreign exchange reserves.
Also Read: Union government procures wheat and paddy worth Rs 2.5 lakh crore in 2021-22 
As per the RBI data, the forex reserves surged by $1.73 billion  to  $573.7 billion. This is the second consecutive week that the country's reserves have risen. Forex reserves were at $572 billion in the prior week.
FCAs increased by  $839 million to $506 billion. The gold reserves of the country surged by $821 million to $43.7 billion. The Special Drawing Rights were up by $68 million to $18.4 billion. The country's reserve position with the IMF was down by $1 million to $5.23 billion.