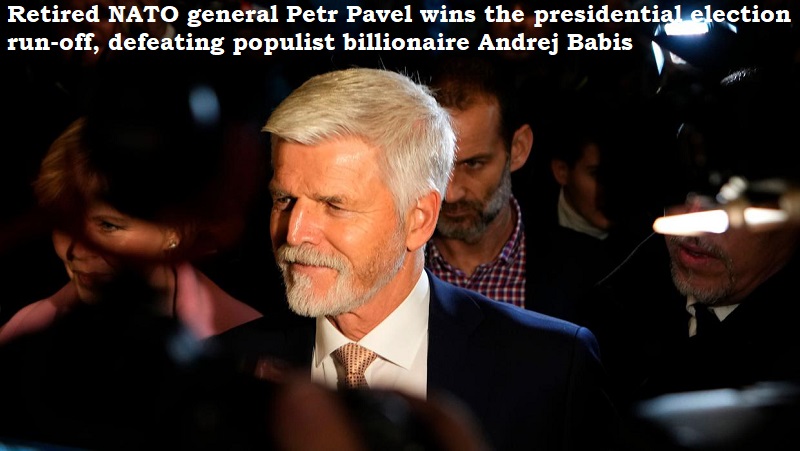 Petr Pavel, a retired NATO general, defeated populist billionaire Andrej Babis to win the presidential election run-off on Saturday.
In the coveted but primarily ceremonial position of president of the Czech Republic, Petr Pavel, 61, will follow Milos Zeman, who courted controversy.
In the end, Pavel received 57.8% of the vote, whereas Babis only received 42.2%, according to the Czech Statistical Office's completion of the counting of 97% of the votes from about 15,000 polling places.
'My presidency will succeed only when we all succeed together,' said Pavel, while addressing the cheering crowd of his supporters.
After a contentious campaign marked by death threats and controversies, the nation, a NATO member with a population of 10.5 million, saw an exceptionally high voter turnout of 70%.
Once elected as the president, Pavel had vowed to 'restore order' in the country.
'I can't ignore the fact that people here increasingly feel chaos, disorder and uncertainty. That the state has somehow ceased to function. We need to change this. We need to play by the rules, which will be valid for everyone alike. We need a general sweep,' he stated on his campaign website.