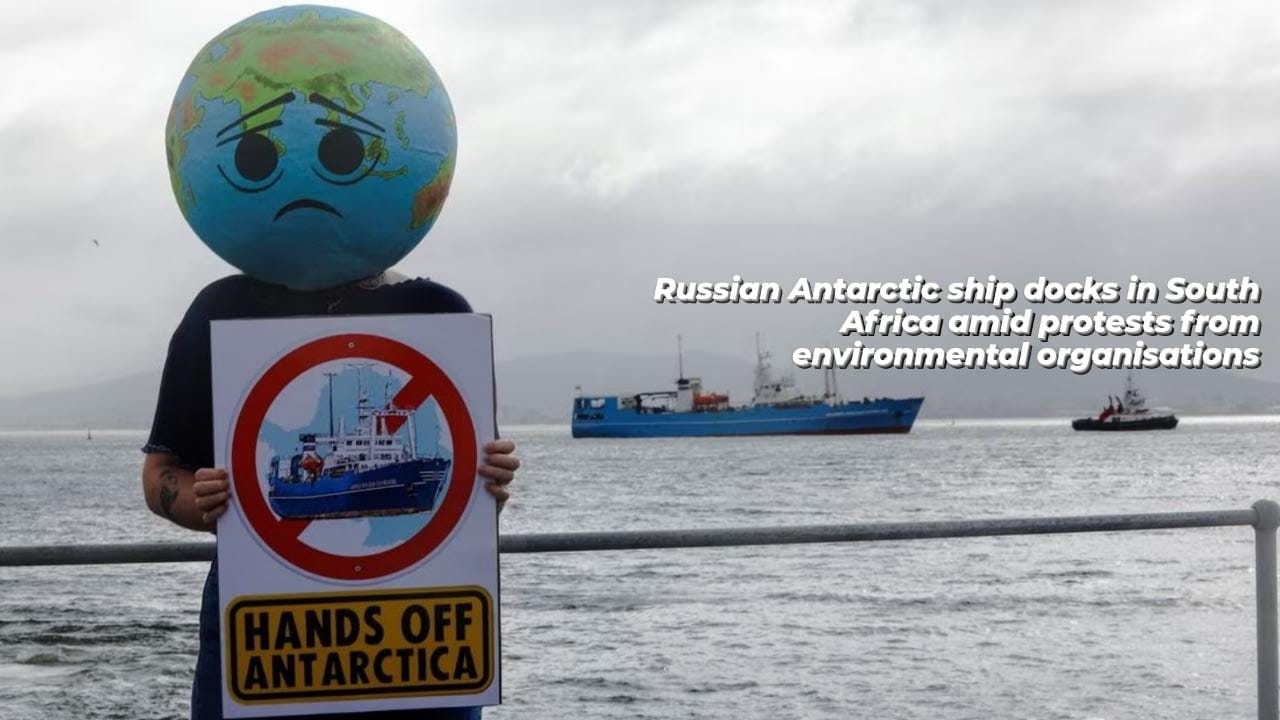 Following protests by environmental activists who claim its operations in the region violate a treaty banning mineral exploration, a Russian research vessel that has been prospecting for oil and natural gas in the Antarctic docked in South Africa on Saturday.
'Hands off Antarctica' banners were being held by several members of the environmental movement Extinction Rebellion as the polar explorer ship Akademik Alexander Karpinsky made its scheduled morning arrival in Cape Town.
Several dozen protesters from Greenpeace and Extinction Rebellion held a demonstration at the port earlier this week, claiming that the ship's seismic surveys in the Antarctic endangered local marine life and broke a 1958 international treaty.
All mineral exploration and extraction in the area is prohibited by a 1998 amendment to the 55-nation Antarctic Treaty, to which both South Africa and Russia are signatories.