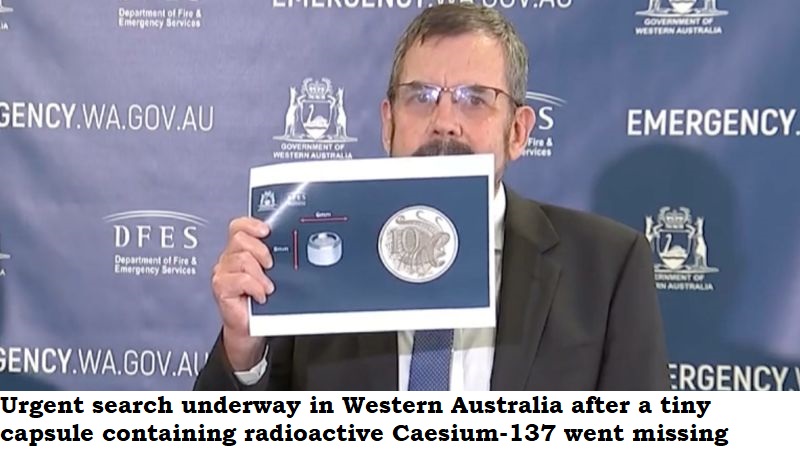 Western Australia has launched an immediate search after a small capsule carrying the radioactive compound Caesium-137 went missing. According to the authorities, a capsule containing radioactive Caesium-137, which is used in mining, was misplaced on the way to Perth, the state's capital. This incident led to a radiation notice on Saturday for a number of locations in Western Australia.
Authorities in Australia's largest state issued a warning on Friday about a 'radioactive chemical hazard' in several locations, including Perth. According to the Department of Fire and Emergency Services, the tiny, silver capsule containing Caesium-137 vanished during transit from northeast suburbs of Perth to north of Newman, a small town in the remote Kimberley region. Newman is about 1,200 km (750 miles) northeast of Perth.
'The substance is used within gauges in mining operations. Exposure to this substance could cause radiation burns or radiation sickness,' the agency said.
According to officials, the vehicle departed the location on 12 January, but it wasn't until this week that it was realised that the capsule was gone. At that point, emergency services were informed.
The capsule apparently came from a mine owned by Rio Tinto Ltd. A request for comment from the corporation reportedly did not receive an instant response.