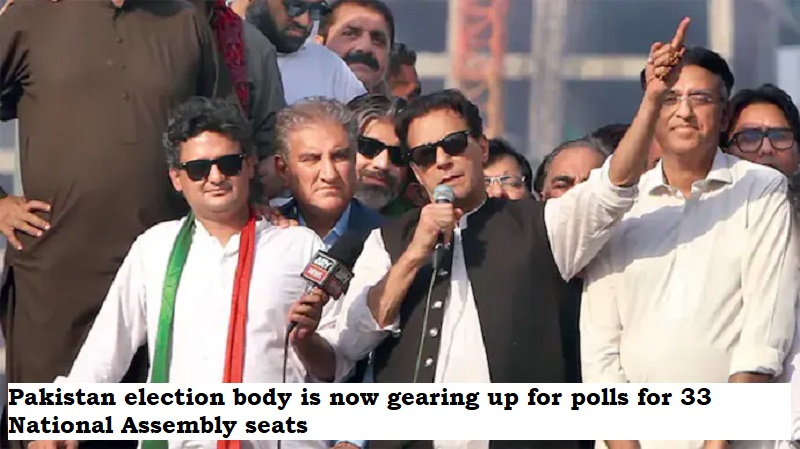 The Pakistani election commission is preparing for elections for 33 National Assembly seats, on which Imran Khan will run, following the mass resignation of legislators from Imran Khan's party in mid-January.
The elections for 33 assembly seats will take place on March 16 according to the Pakistani Election Commission. Earlier, on January 17, the seats became vacant as Raja Pervaiz Ashraf, the assembly speaker, accepted 35 more resignations.
The Pakistan Tehreek-e-Insaf (PTI) made the declaration on Sunday following a meeting of the party's central committee in Lahore. In a presser, PTI lawmaker Shah Mahmood Qureshi said: 'There was a long discussion and debate, and the party decided that it would participate in the by-polls for the 33 seats.'
Imran Khan will be the main candidate for all the 33 NA seats and as far as the legislators who were elected to those seats earlier, Qureshi said they will file their nominations as 'covering candidates.' 'So we have decided to take part in the polls,' he said.