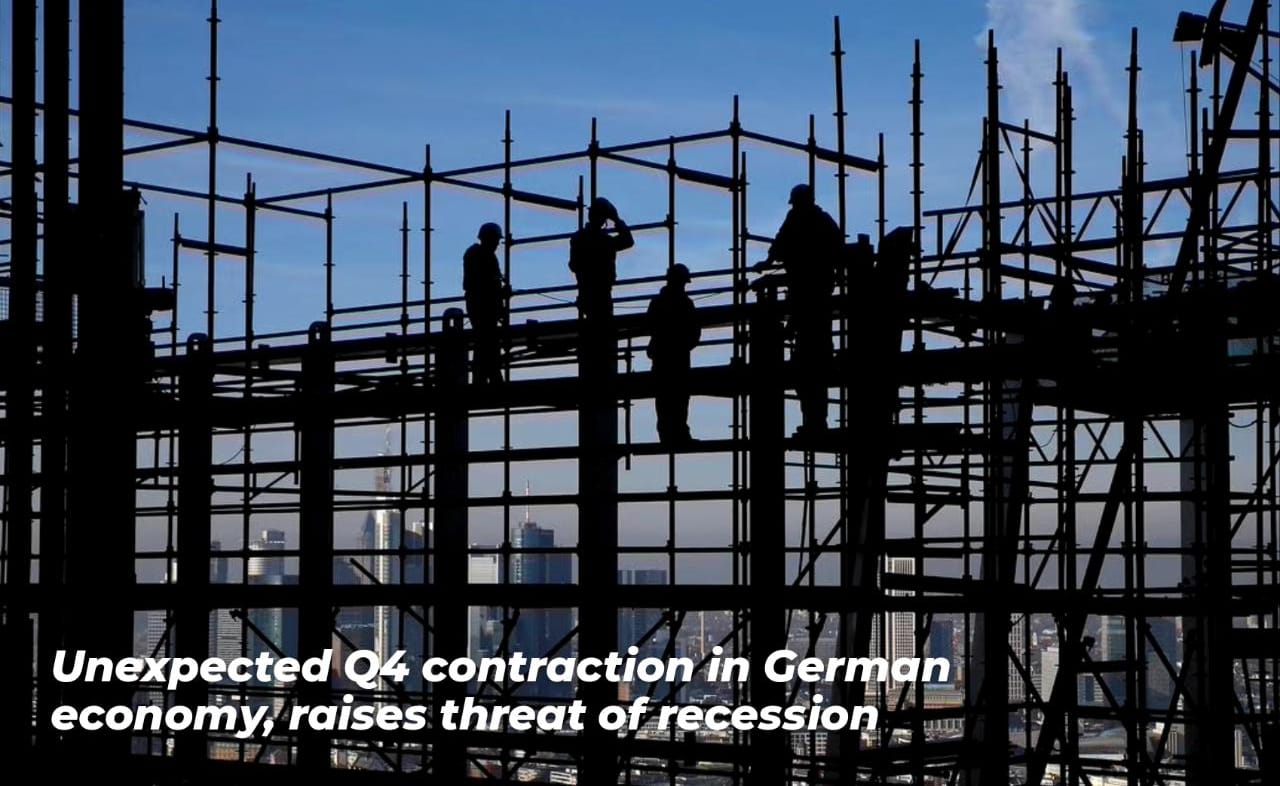 According to data released on Monday, the German economy unexpectedly contracted in the fourth quarter. This is a sign that Europe's largest economy may be entering a recession, though probably one that is shallower than initially anticipated.
According to the federal statistics office, the gross domestic product decreased 0.2% quarter over quarter in adjusted terms. According to a Reuters poll of analysts, the economy would stagnate.
Comparing the previous three months to the previous quarter, the German economy expanded by an upwardly revised 0.5%.
It is now more likely that the economy will contract in the first quarter of 2023 as well, according to many experts. A recession is typically defined as two consecutive quarters of contraction.
Winter is proving to be challenging, though not quite as challenging as anticipated, according to Thomas Gitzel, chief economist at VP Bank.
Although the severe German economic crash has not yet occurred, a slight recession is still anticipated.