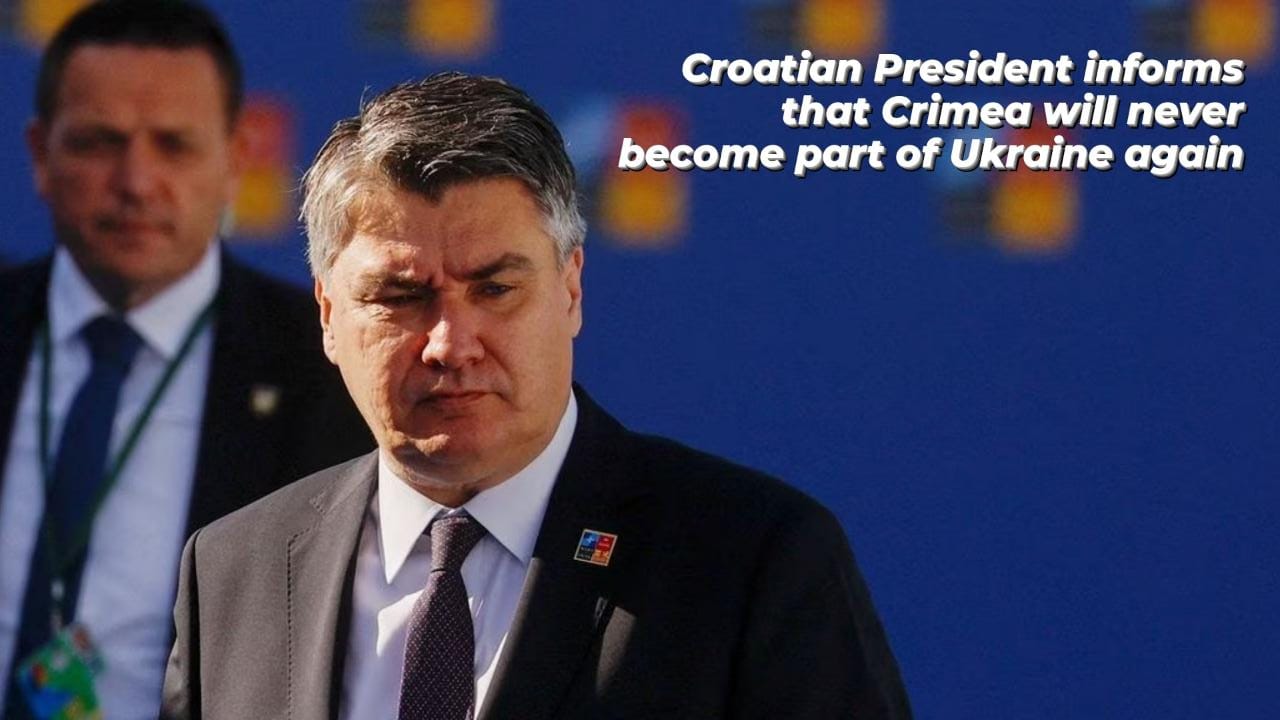 The Black Sea peninsula of Crimea, which Russia annexed in 2014, will never once more be a part of Ukraine, declared Croatian President Zoran Milanovic in remarks outlining his opposition to Zagreb providing military assistance to Kiev.
Deep rifts between Milanovic and Prime Minister Andrej Plenkovic were evident in December when Croatian lawmakers rejected a plan to join an EU mission supporting the Ukrainian military.
Milanovic, a vocal opponent of Western policy in Ukraine, has stated that he does not want his nation, the newest member of the EU, to experience what he has called potentially disastrous consequences due to the 11-month-old conflict in Ukraine.
How the West is handling Ukraine During a visit to military barracks in the eastern town of Petrinja, Milanovic told reporters that Western military support for Kyiv 'is deeply immoral because there is no solution (to the war)'.