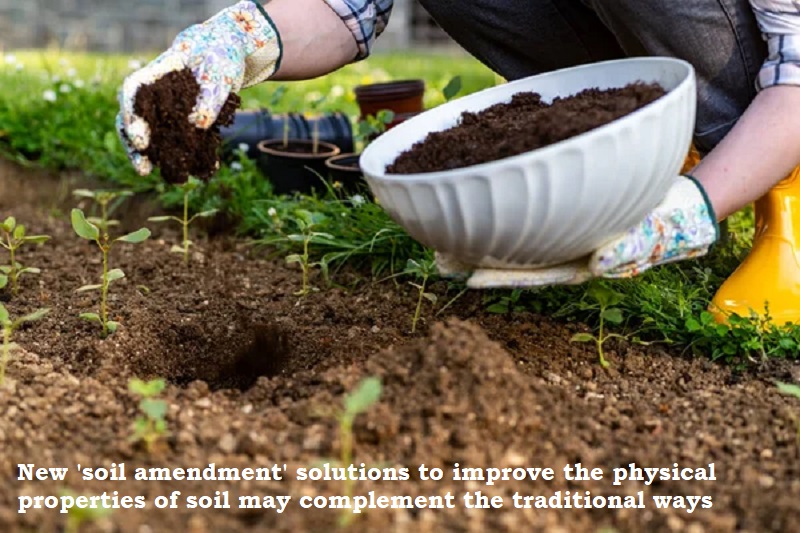 The world's arable land is being degraded by extreme weather and human activity, therefore researchers and developers are looking at novel and largely unproven strategies to preserve soil for agriculture.
One business injects liquid clay into the California desert to retain moisture and aid fruit growth, while a different one in Malaysia enriches the soil with fly larvae droppings. Canadian researcher Vicky Levesque is enhancing the soil in a greenhouse in Nova Scotia using biochar, burned plant and wood waste to promote the growth of apples.
Long-standing soil preservation strategies, such reducing tilling and planting during the off-seasons, are failing to withstand the increase in droughts, floods, and temperature extremes. Soil erosion is depleting dirt's ability to produce food, and could lead to a 10% loss in global crop production by 2050, according to the UN's Food and Agriculture Organization.
New 'soil amendment' solutions, which improve the physical properties of soil, may complement the traditional ways, if they prove profitable and effective.
Biochar, liquid clay and fly larvae droppings are all in limited commercial production. Development of such solutions has accelerated in recent years as soil degradation worsened, said Ole Kristian Sivertsen, chief executive of liquid clay company Desert Control (DSRT.OL), which made its first commercial sale in December.