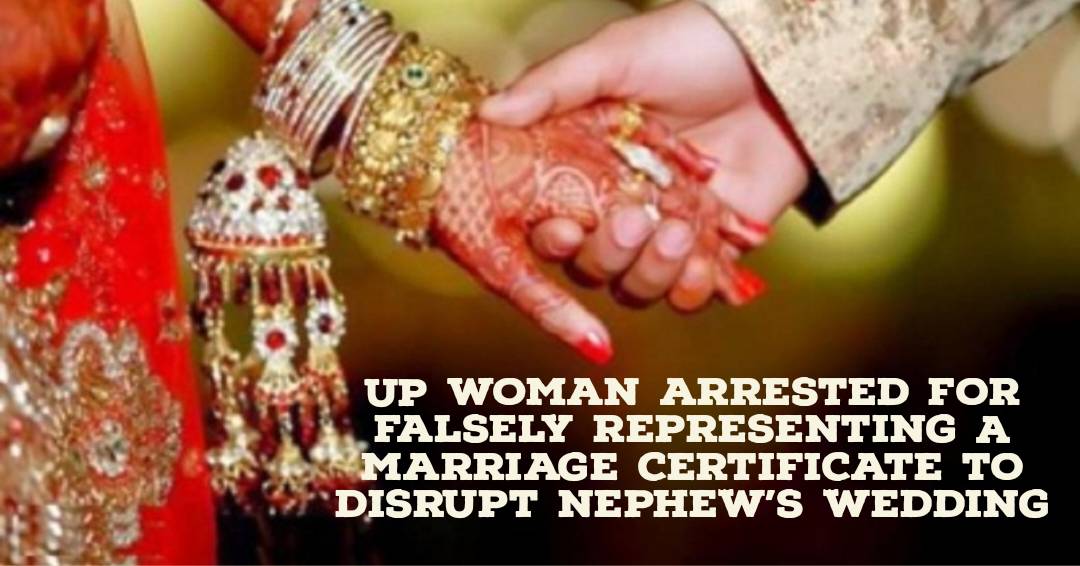 An 60-year-old woman allegedly had a false marriage contract created to annul her nephew's nuptials so that she could wed him.
In this case, four people have been taken into custody. The widowed Shabana had a crush on her nephew Asif (42). Additional City Superintendent of Police Sanjay Kumar told PTI that she had been pressuring him to wed her, but he had been refusing, stating that he couldn't wed his aunt.
Shabana faked a 'Nikahnama' and delivered it to Asif's future in-laws after learning that his marriage had been set up elsewhere, causing the wedding to be called off.
According to Asif's lawyer Upma Bhatnagar, his wedding was scheduled for December 28, 2022, and invitations had already been distributed.
The lawyer said, Shabana wanted to wed Asif for his wealth. Four of the woman's children are almost Asif's age.
The ASP further stated that Shabana, her children Ruhi, Danish, and Asrab, as well as Shabana, have been the subject of a police inquiry.