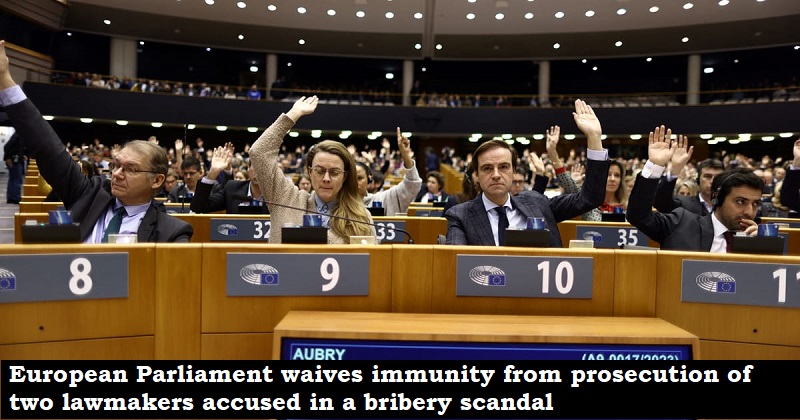 The immunity from prosecution of two parliamentarians charged in a bribery scandal involving Morocco and Qatar was lifted by the European Parliament on Thursday. Belgian investigators, who asked to speak with them, are presently looking into them. The prosecution protection of Italian MEP Andrea Cozzolino and Belgian MEP Marc Tarabella was revoked through a vote in the European Parliament.
The proposal to lift the immunity was accepted by the assembly in a vote by a show of hands. In the room, Tarabella expressed his consent to himself. He assured the media that he was innocent and promised to assist the Belgian authorities in their investigation.
Tarabella said, 'I repeat that I am happy that the lifting of my parliamentary immunity took place. I just voted it. Secondly, I recall that I am innocent in this case.'
'It is primarily to the judicial authorities that I will deliver information relating to the questions they will ask me. Thank you for understanding me. Thank you for doing your job,' he added.