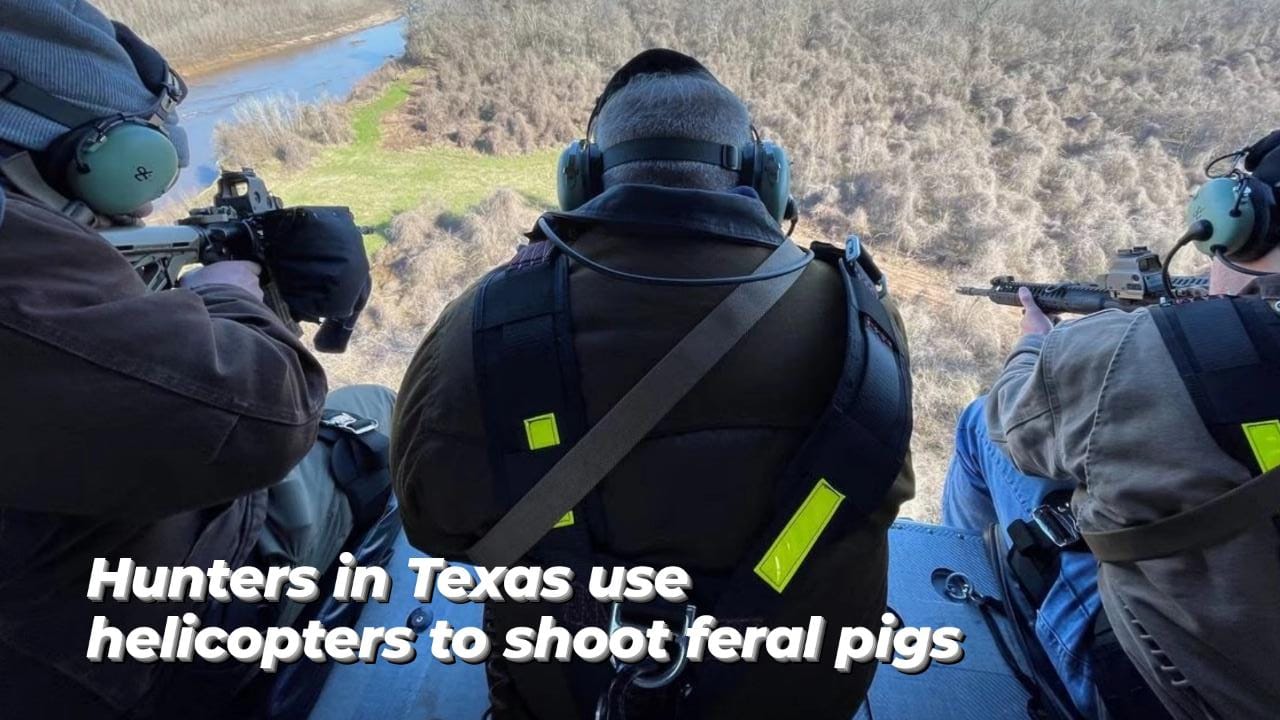 A helicopter flies over farmland in central Texas on a bitterly cold January morning. The four people hanging outside the plane are hunters, pursuing feral hogs, an invasive species in the southeast of the country.
Using everything from assault rifles to fully automatic submachine guns, hunters can spend two hours in a helicopter with Helibacon in Bryan, Texas, for about $3,000 per hunter.
Feral hogs, which were first brought to North America by early explorers hundreds of years ago, can devastate agriculture by destroying soil and devouring plants. According to Mikayla Killam, a programme specialist with the Texas A&M AgriLife Extension Service, the animals can weigh more than 181 kilogrammes (400 pounds) and travel in herds known as sounders.
'The only animals that can truly compete with an adult feral hog on the Texas landscape are an alligator and a mountain lion. And the state simply doesn't have enough of them to manage these populations,' she spoke.