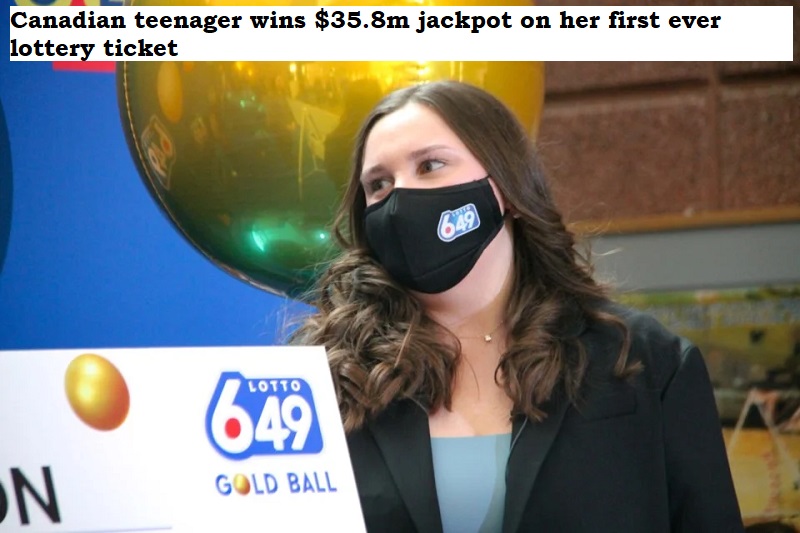 We are aware that luck plays a role in the lottery. Many people test their luck for years in hopes of winning that elusive jackpot. However, a Canadian youngster who purchased her first lottery ticket won the C$48 million ($35.8 million) jackpot.
Juliette Lamour (18) had forgotten about the lottery ticket she had purchased. When she learned that someone from her town in Ontario had won the large jackpot, she was reminded of it. When Juliette placed her ticket number into the lottery app out of curiosity, a banner stating 'huge winner' began flashing on the screen.
'I still can't believe I hit the Gold Ball jackpot on my very first lottery ticket!' she told BBC.
'My colleague fell to his knees in disbelief.'
'He was yelling. In fact, everyone was yelling that I won $48 million.'
Her boss allowed her to go home early but her mom suggested that she complete her shift, which she did.