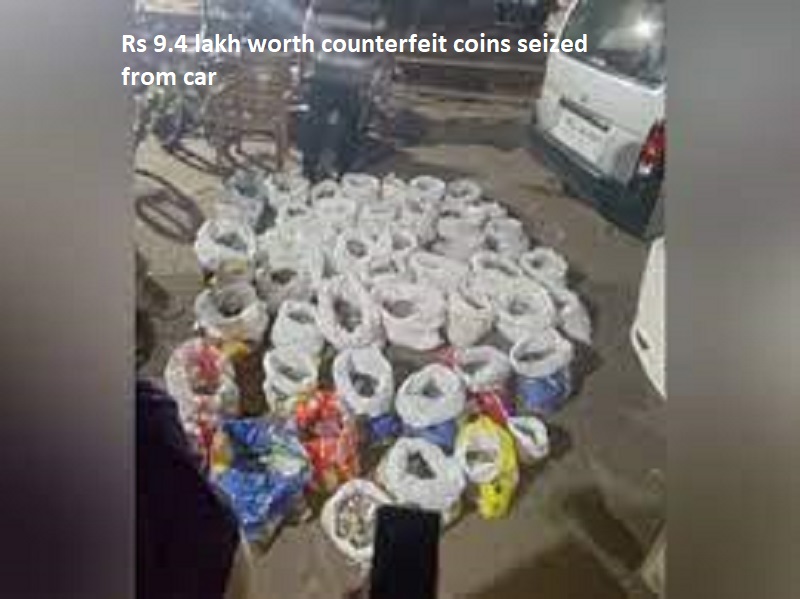 Mumbai: Counterfeit coins worth Rs 9.4 lakh were seized from a car in Mumbai. The coins were seized in a joint operation carried out by Delhi and Mumbai police. Police also arrested one person identified as Jignesh Gala in connection with the case.
The police recovered 94,600 counterfeit coins in the denomination of Rs 10 amounting to a face value of Rs 9,46,000 from the acused. The copper and brass coins were manufactured at a factory in Haryana.
Also Read: Saudi Arabia announces 2 days public holiday for Founding Day 
According to the police, the Government Mint will verify if the coins are authentic which are suspected to be counterfeit.