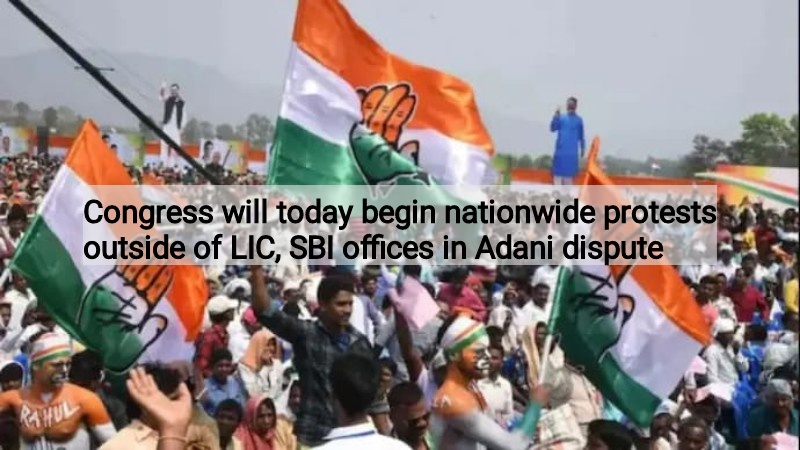 Congress has called for nationwide protests outside State Bank of India (SBI) branches and Life Insurance Corporation (LIC) offices on Monday in response to the controversy surrounding the Adani Group and claims of financial irregularities and market manipulation. The party's youth wing is also planning to hold a protest on the subject outside the banks near Parliament police station in Delhi.
According to news agency ANI, Congress MPs will protest near the Gandhi statue inside of Parliament.
The declaration came the day after KC Venugopal, the general secretary of the Congress, declared that the party would protest on February 6 in front of LIC and SBI offices nationwide. The Opposition claimed in Parliament that the recent movement in Adani Group shares is a scam involving the money of regular people because the public sector LIC and SBI have invested in them.
The protest, according to Congress, will take place because the Opposition was not given 'even a minute' to bring up the Adani issue in Parliament.
The grand old party demanded information from the government, claiming that the 'loud silence' of the Modi government regarding the matter 'smacks of collusion.'
After a US-based short-seller firm, Hindenburg Research, made a long list of accusations against the conglomerate, including share price manipulation and fraudulent transactions, Adani group stocks have suffered in the Indian stock market.
Since allegations of tax havens, money laundering, and stock manipulation were made by Hindenburg Research, the conglomerate's share prices have plummeted, losing more than half of its market value.