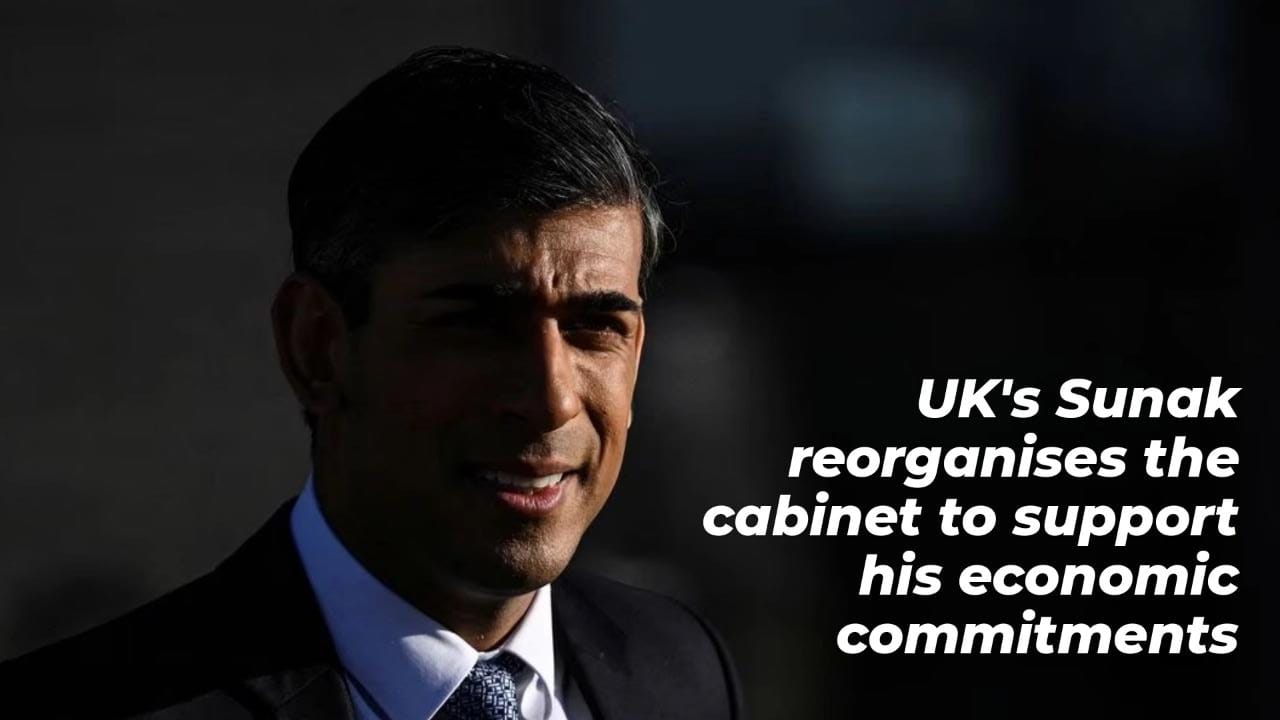 British Prime Minister Rishi Sunak reorganised his cabinet on Tuesday, combining two departments into one, in order to better advance his campaign promises to boost the economy, lower energy costs, and turn around his party's fortunes ahead of an expected election in 2019.
With the help of Grant Shapps, a former business minister, Sunak established a new energy security and net zero department. He also established three other departments, one of which was dedicated to science and innovation, a subject close to the British leader's heart.
The former finance minister, a multimillionaire who formerly worked for a hedge fund, is attempting to guide the economy through an extended period of double-digit inflation and stagnation, which is being made worse by the skyrocketing cost of energy.
He is also under pressure to support his assertion that Britain can benefit from its exit from the European Union by forging new trade relationships with foreign nations.
Sunak stated on Twitter that 'the government needs to reflect the priorities of the British people and be designed to deliver for them.' Teams will be more focused on the problems that will help our children and grandchildren have a better future thanks to these changes.
He praised the independent energy and net zero ministry, saying it would help Britain increase its energy security and begin producing cheaper, cleaner energy to prevent price increases similar to those experienced after Russia's invasion of Ukraine.