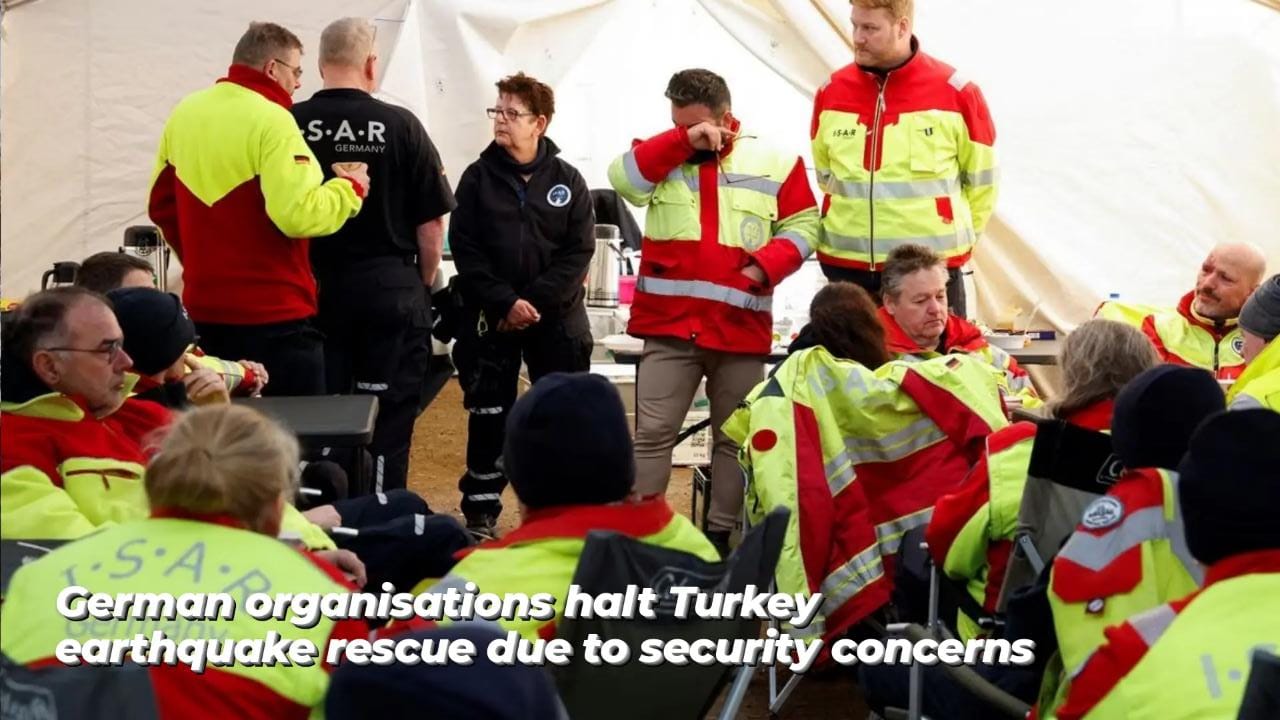 On Saturday, two German aid organisations halted their rescue efforts in earthquake-stricken Turkey due to security concerns and reports of shootings and clashes between groups of people.
As soon as the Turkish civil protection agency AFAD deems the situation safe, the German Federal Agency for Technical Relief (THW) and the German International Search and Rescue (ISAR) said they would resume working.
The security situation, according to ISAR Operations Manager Steven Bayer, was slightly worsening as the days since the disaster went on, as is typical in such circumstances.
Speaking at a camp for rescue workers in the town of Kirikhan, he said: 'That's partly because food is now running out, water supply is running out, and then people are out searching for food and water.'
'A second issue is that people's once-vibrant hope is now dwindling, and that hope can then transform into anger.'
The group will continue to reside in the shared camp with the THW for the time being, Bayer previously told Reuters, adding that the organisations will be prepared to assist right away if there are any indications of survivors.