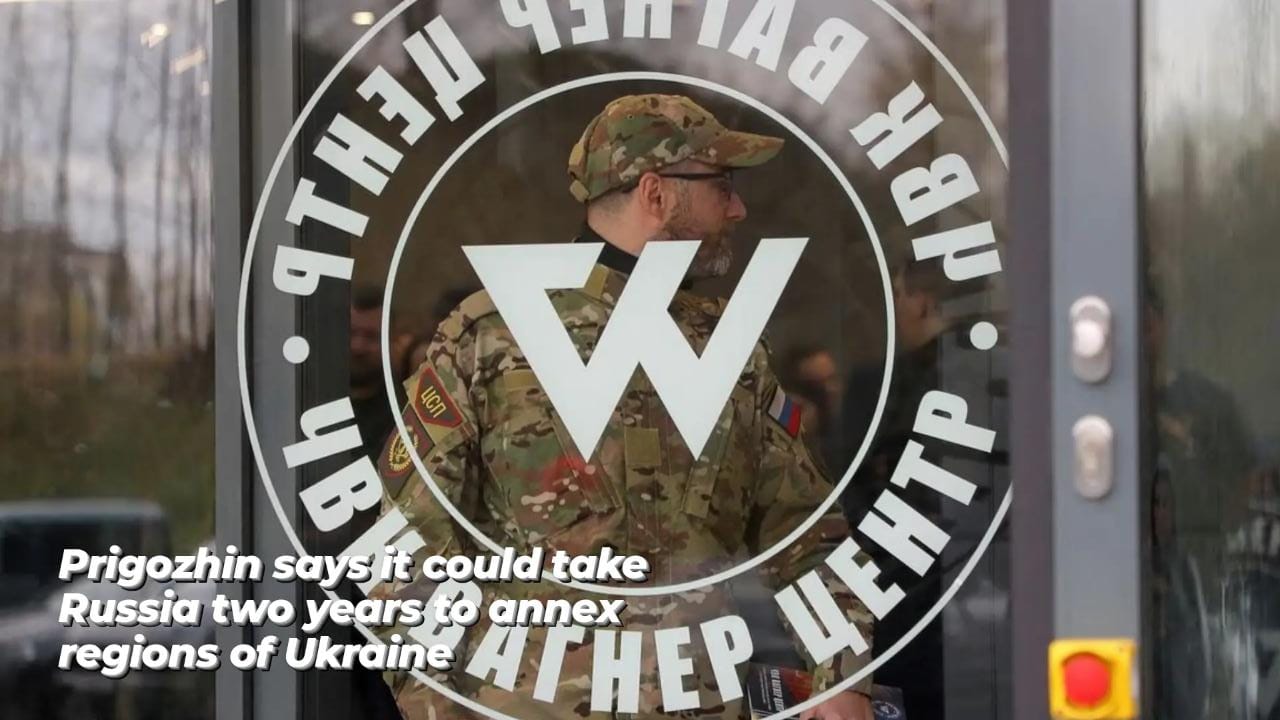 In a rare interview, the leader of Russia's Wagner mercenary group said that it might take two years for Moscow to fully control the two regions of eastern Ukraine that it has declared as one of the war's main objectives.
Yevgeny Prigozhin claimed that according to his understanding of Russia's strategy, the country needed to completely control the Donetsk and Luhansk regions, which Moscow last year angrily referred to as 'republics' of Russia in a move that was denounced as illegal by the majority of UN member states.
In a video posted on Friday, he said, 'As far as I understand, we need to close off the Donetsk and Luhansk republics and in principle that will suit everyone for now.'
That might take between one and two years, he said.
Prigozhin added, 'If we have to get to the Dnipro, then it will take about three years,' alluding to a larger area that would encompass the enormous Dnipro River that roughly bisects Ukraine from north to south.
From a man whose private army is at the epicentre of some of the fiercest fighting, the comments offered a unique window into Russian expectations of the likely length of the conflict.
Prigozhin does not speak for the Russian military, but in recent months, he has dramatically increased his public profile, including by criticising the army leadership for its shortcomings during the war's nearly 12-month duration.
However, he insisted during the interview that he had 'zero' political aspirations.