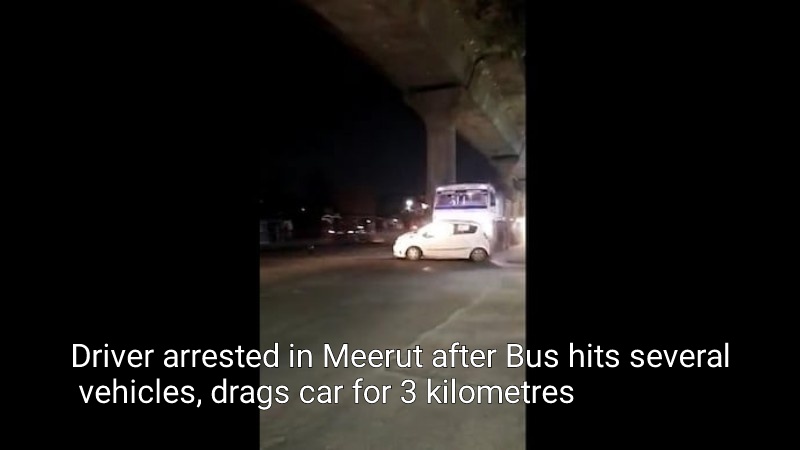 In yet another hit-and-run incident, a car was dragged by a bus for almost three kilometres after the two collided. Meerut, in the state of Uttar Pradesh, reported the accident.
Four to five people were inside the car at the time of the accident, according to the details, and all were uninjured.
On social media, a video of the incident, in which the bus is seen dragging the car, has gone viral.
According to local witnesses, the bus driver was dragging the car when it collided with another vehicle. He then allegedly tried to flee the scene. However, the police managed to apprehend him.
One of the passengers in the car, Anil Kumar, claimed the bus driver had collided with numerous vehicles. Anil claimed that when he got out of his car to confront the bus driver, it was dragged away.
Amit, the bus driver, was reportedly drunk, according to a police officer stationed at the Partapur Police Station.
His bus was taken away, and he was immediately arrested. According to the cop, the bus was headed towards Delhi when the accident occurred.