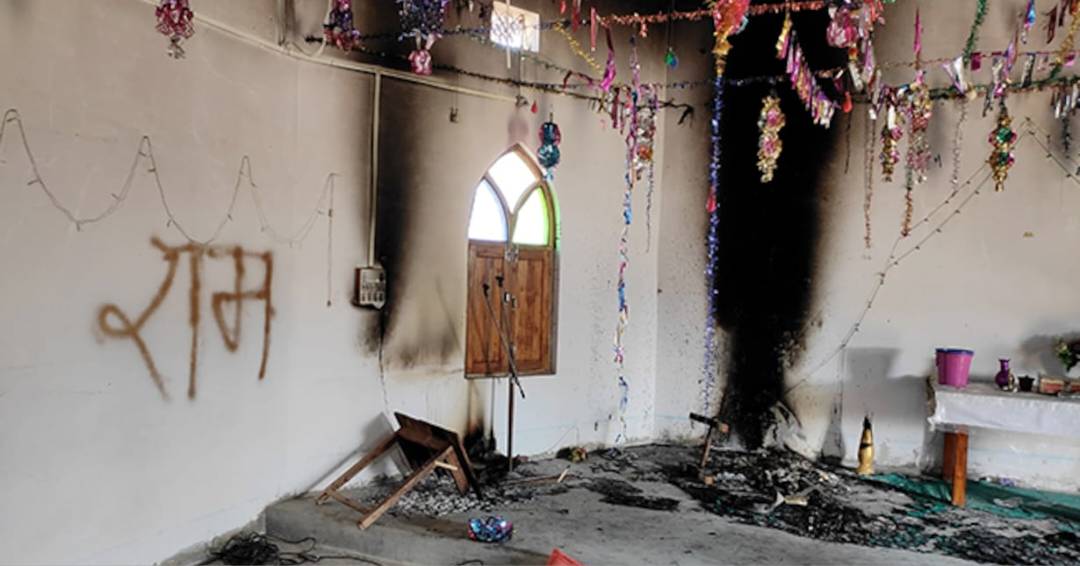 In the Narmadapuram area of Madhya Pradesh, a church was set ablaze and vandalised, says authorities on Monday. Locals found burned furniture, smoke-blackened walls, and the word 'Ram' scrawled on the wall of the Christian prayer hall in Chauki Pura hamlet, a tribal-dominated neighbourhood in the district's Sukhtawa block. A complaint was made against an unnamed accused under Indian Penal Code Section 295 (Injuring or defiling place of worship with purpose to offend the religion of any class).
The vandals broke inside the place of worship, which was established around five years ago and is located 40 kilometres from the district headquarters, according to an initial inquiry, said Gurukaran Singh, the superintendent of police in Narmadapuram.
An official said, citing a complaint related to the incident, that the fire also destroyed certain holy scriptures and other belongings, including furniture.
Locals claimed that the church, which was situated in the Sukhtawa hamlet of the Kesala block, was affiliated with the Evangelical Lutheran Church in America.