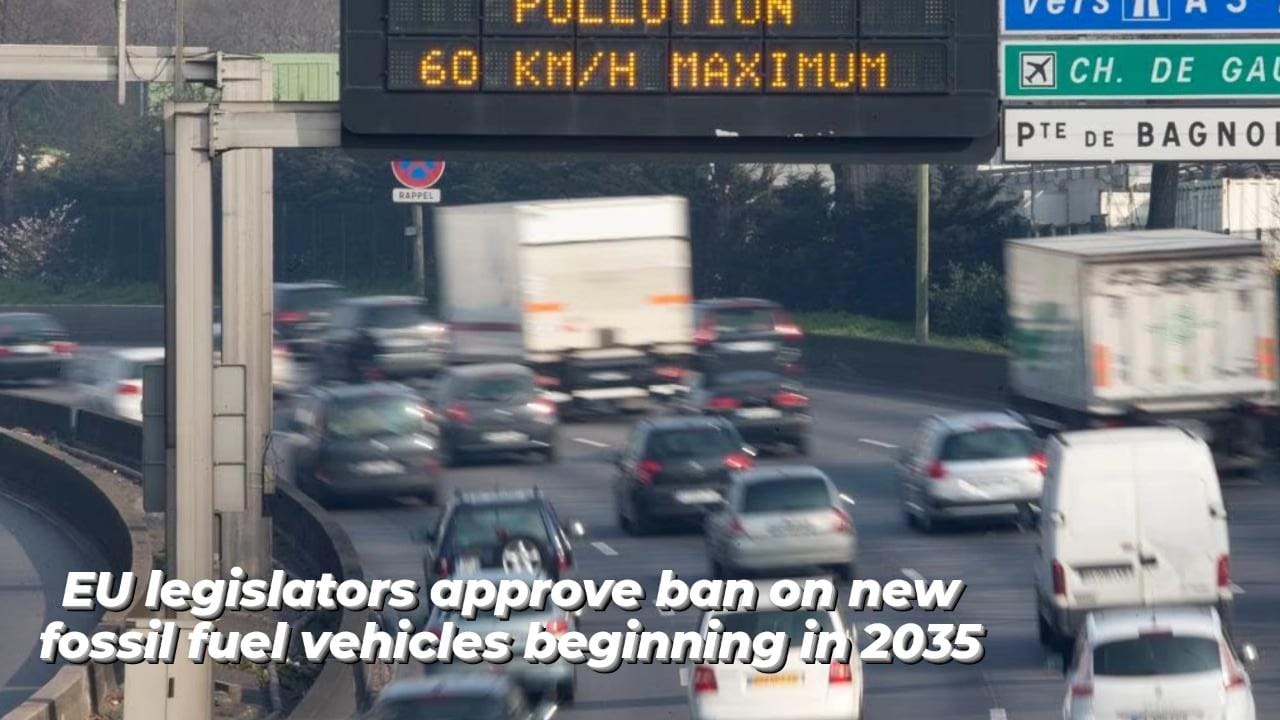 In an effort to hasten the transition to electric vehicles and combat climate change, the European Parliament on Tuesday formally approved a law that will effectively ban the sale of new gasoline and diesel cars in the European Union beginning in 2035.
By 2025, the historic regulations will require automakers to achieve a 100% reduction in CO2 emissions from newly sold vehicles, making it impossible to sell new fossil fuel-powered cars in the 27-nation bloc.
In addition, the law will set a much higher goal of a 55% reduction in CO2 emissions than the current target of a 37.5% for new cars sold starting in 2030 compared to 2021 levels.
Jan Huitema, the parliament's chief rule-making negotiator, stated that 'the operating costs of an electric vehicle are already lower than the operating costs of a vehicle with an internal combustion engine,' adding that it was essential to make electric vehicles more accessible to consumers.