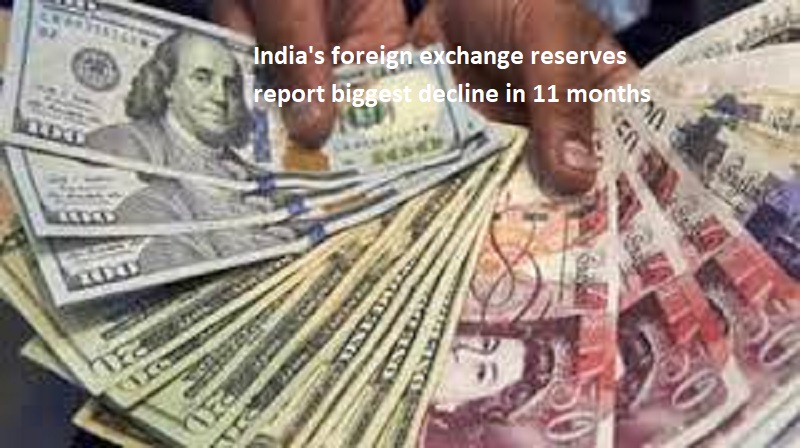 Mumbai: The s foreign exchange reserves of the country reported its biggest decline in more than 11 months. The forex reserves fell 8.3% in the week ended on February 10. The weekly statistical supplement released by the Reserve Bank of India (RBI) has revealed this.
India's foreign exchange reserves fell by $8.3 billion to $566.95 billion in the week ended February 10. The reserves are at their lowest level since January 6, 2023.
Also Read: First look poster of 'Kallanum Bhagavathiyum' released 
The foreign exchange reserves of the country comprise of foreign currency assets (FCAs), gold reserves, special drawing rights (SDRs) and the country's reserve position with the International Monetary Fund (IMF). FCA is the largest component of the forex reserves. It includes the effect of appreciation or depreciation of non-US currencies like the euro, pound, and yen held in the foreign exchange reserves.
The fall for the second straight week was mainly due to a decline in the foreign currency assets. FCAs dropped $7.1 billion to $500.59 billion. The gold reserves fell by $919 million to $42.86 billion. The  Special Drawing Rights (SDRs) fell by $190 million to $18.35 billion.