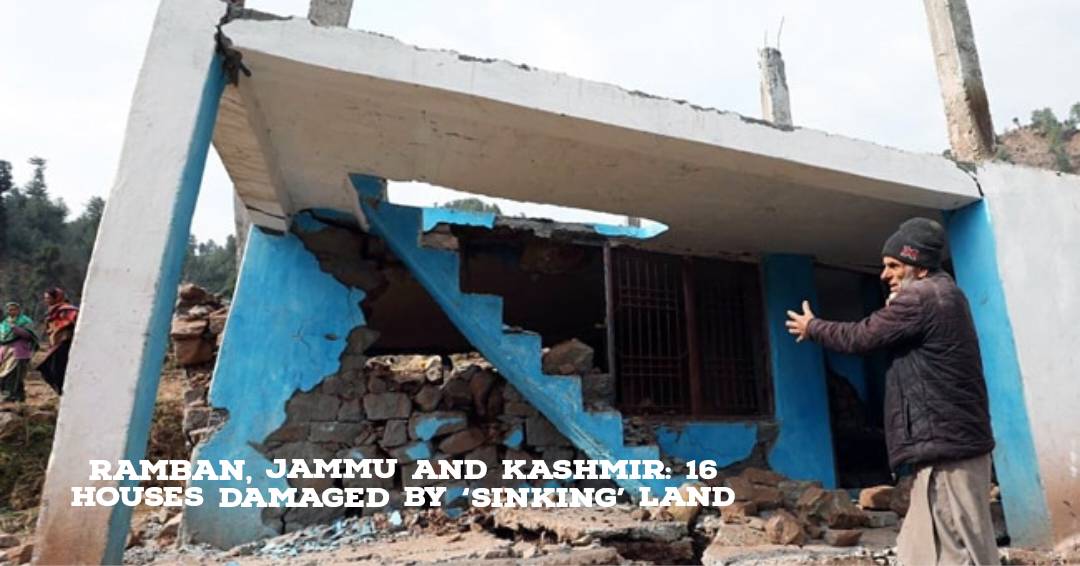 The steep Duksar Dalwa village in Jammu and Kashmir's Ramban district has several residential homes and electricity transmission towers that have been harmed, said officials on Monday.
The village's earth began to sink on Friday, resulting in the damage to 16 homes, three of which experienced cracking during the course of the weekend of Sunday and Monday.
Twelve panchayats in Gool lost access to electricity due to damage to the 33-kV power transmission line that runs through the hamlet.
According to officials, a team of specialists from the Indian Geological Survey will visit the village tomorrow to determine the reason why it is sinking.
The officials say, the impacted households have been moved to safer areas.
In Tantri town in the Doda district, 20 residential homes were requested at the beginning of this month due to soil subsidence.
Meanwhile, a landslide in Gund area in Ganderbal district of Jammu and Kashmir damaged a number of homes and businesses and obstructed the Srinagar-Sonmarg route.
Many livestock reportedly perished in the landslide last evening, according to locals.
The affected residents attribute the village's collapse and soil loosening on construction activity on a tunnel in the neighbourhood.