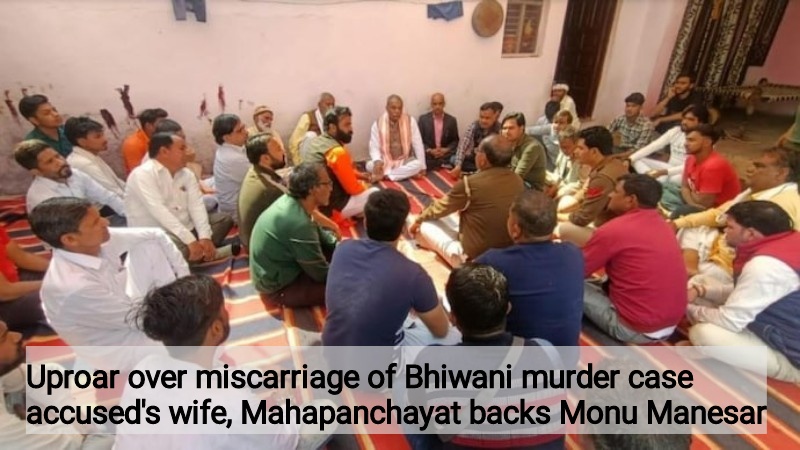 On Tuesday, a 'mahapanchayat' was held in Manesar in support of Monu Manesar, one of the accused in the kidnapping and murder of two Muslim men. Monu Manesar, a Bajrang Dal supporter and member of the district cow protection task force, was declared 'innocent' in the murder case by the mahapanchayat.
Additionally, speakers at the mahapanchayat cautioned police officers against going into Monu Manesar's village. Monu Manesar is evading capture.
The mahapanchayat was attended by hundreds of people, and the event backed up Manesar's traffic.
On February 16, two men's burned remains were found in Haryana's Bhiwani. The bodies were those of Nasir (25), and Junaid (35), and their family alleged that, cow vigilantes were responsible for their kidnapping and murder. Monu Manesar was one of the accused in the slaying of the two people from Bharatpur, Rajasthan, according to the relatives.
Five cattle smuggling cases were filed against Junaid.
Gurugram ACP Harinder Singh responded to the mahapanchayat's request that police officers refrain from entering Monu Manesar's village by saying that police officers would definitely do so if necessary.
This occurred at the same time that the Vishwa Hindu Parishad launched a harsh attack on the Rajasthan Police and demanded a CBI investigation into allegations that Shrikant Pandit's wife was beaten up and miscarried as a result.