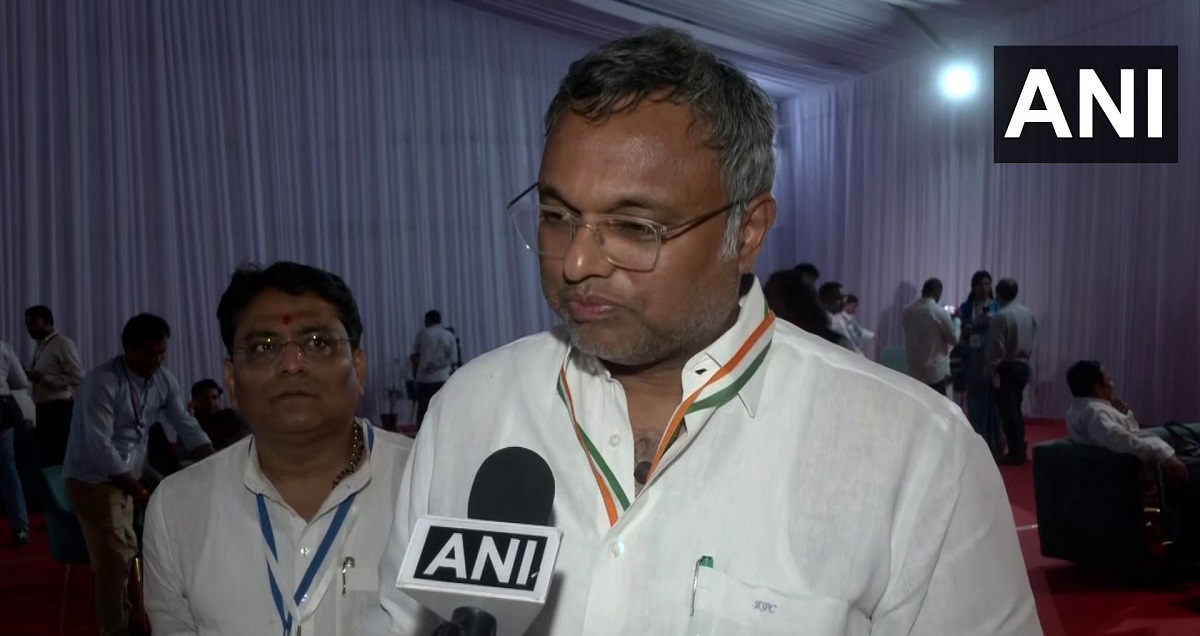 Raipur: In a departure from his party's position, calling for the return of polling through the casting of ballots, Congress MP Karti Chidambaram on Saturday reaffirmed his 'complete trust' in the Electronic Voting Machines (EVMs).
Acknowledging the departure from the party's official stand in the matter while speaking to ANI on Saturday, Karti, son of former Union minister P Chaidambaram, said, 'As far as polling through EVMs is concerned, I know my party holds a different view on the subject. I can't speak for the party. But it is my personal view, and as I have consistently maintained, I trust the EVMs. We have also won elections where votes were cast through EVMs'.
Calling the EVM a 'standalone machine', the Congress leader added that he 'completely believes' in its efficiency. 'In my personal opinion, the EVM is a robust machine. It's a standalone machine. It doesn't operate on a network. I completely believe in the efficacy and my trust in the EVM is complete', the Congress MP told reporters on the sidelines of the Congress' 85th plenary session in Raipur on Saturday.
The Congress, during the plenary, adopted a 58-point political resolution on elections, electoral bonds, EVMs, and Jammu and Kashmir statehood, among other issues. In its resolution, the Congress said the party would build the widest possible consensus with all like-minded parties befoire taking up the 'EVM issue' with the Election Commission.
'More than 14 recognised political parties, several eminent activists, and computer scientists have raised concerns about the efficacy of EVMs with the Election Commission but have not received a response so far. Congress promises to restore the faith of every voter in the integrity of the electoral process. The Congress will build the widest possible consensus with all like-minded political parties to take up the issue with ECI', the party said in a statement.