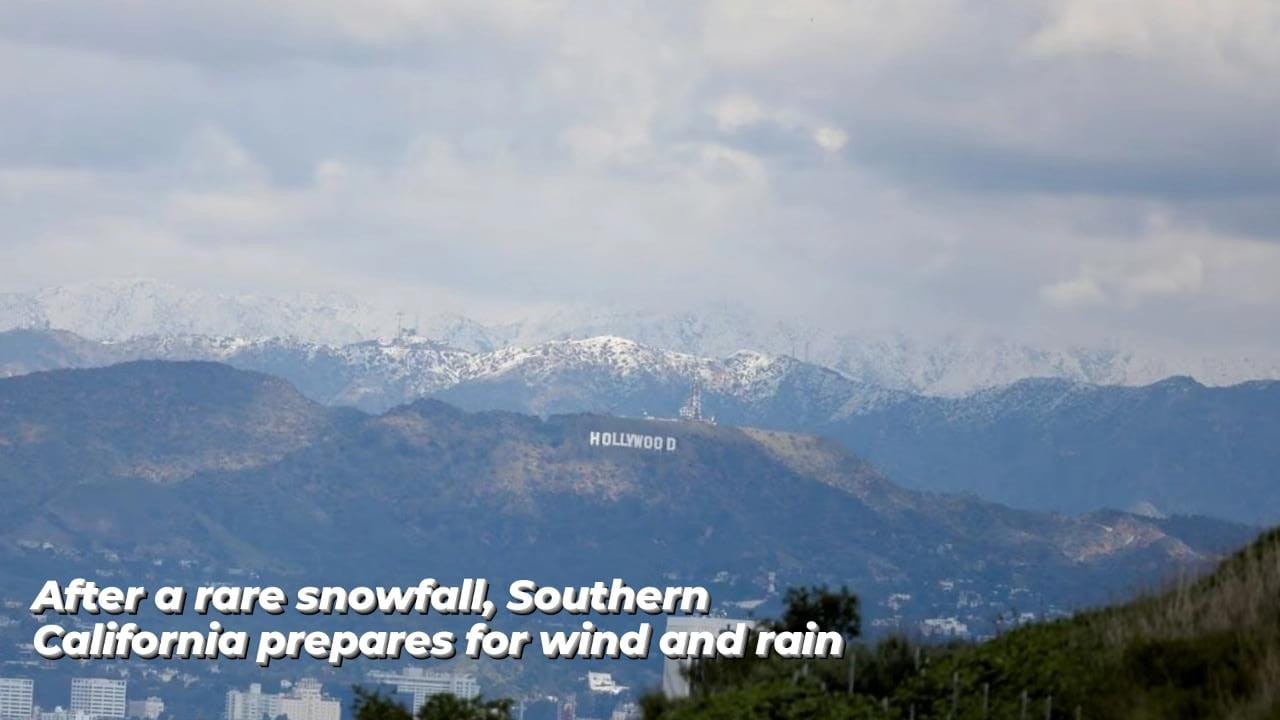 Following a rare snowfall that dusted Los Angeles on Saturday, Southern California is preparing for a series of weak storms that will bring wind and rain to coastal areas this week, while mountain communities in Northern and Central California could experience additional heavy snowfall.
The storm over the past three days brought the unusual sight of snowflakes to Los Angeles, which is more famous for its palm trees and sunshine. But it also brought heavy rain and some flooding. A video shows a motorhome falling into the Santa Clara River after an embankment gave way.
On Sunday, 70,000 Californians were still without electricity, according to the outage monitoring service PowerOutage.
The National Weather Service predicts that a string of 'weak storms' will move through Los Angeles beginning Sunday night and continuing through Wednesday, with highs reaching 55 degrees Fahrenheit (13 degrees Celsius) (NWS).