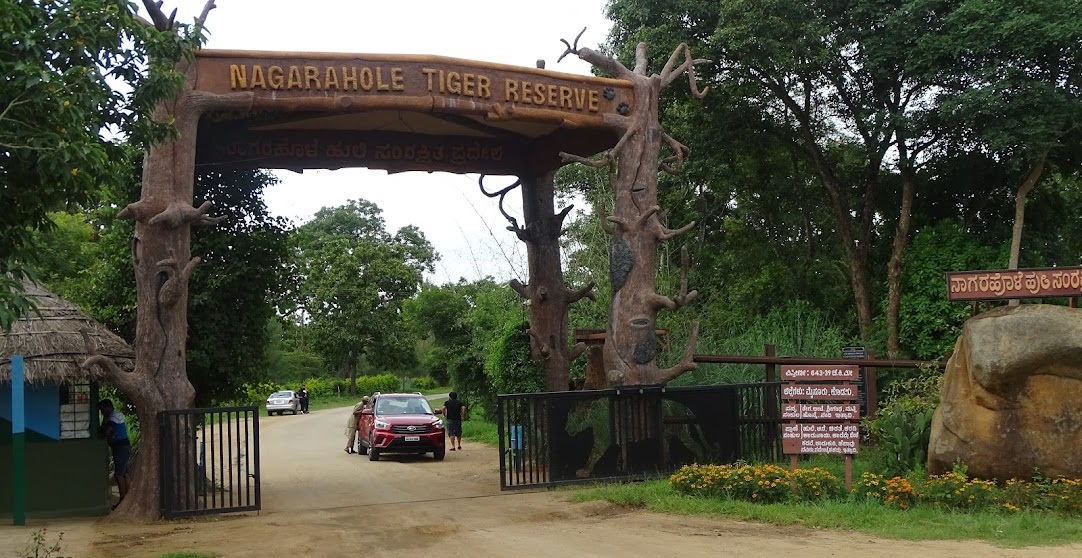 Mysuru: Karnataka Forest Department has decided to impose a penalty from Rs 500 to Rs 1000 against drivers who halt vehicles on the way passing through Mysuru- Gonikoppal road via Nagarahole National Park and Tiger Reserve. The fine has been imposed with the increasing cases of drivers stopping vehicles on the roadside to have food and later disposing the waste in the forest, said Kodagu chief forest conservator BNN Murthy.
As many as 5000 vehicles transit through this route daily on an average. Karnataka forest department plans to collect Rs 20 from small vehicles and Rs 50 from heavy vehicles from other state vehicles passing through this route. The penalties will be collected citing forest conservation.
The amounts will be collected at the Anechowkar gate on the Mysuru- Gonikoppal route. This will be extended to the Anekad checkpost in Kushalnagar and Muttur checkpost in Piriyapatna.