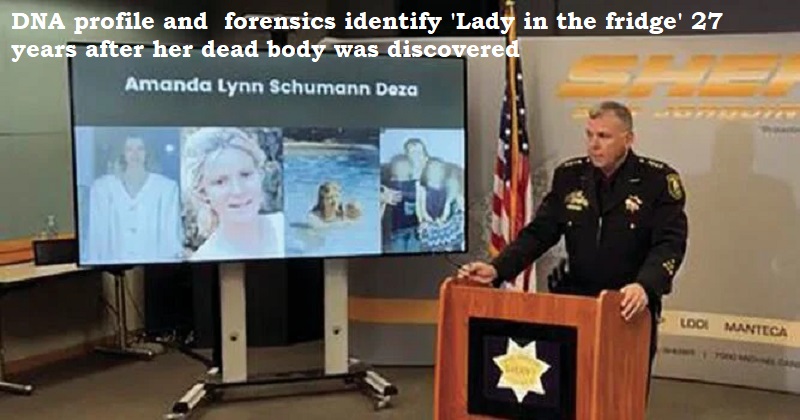 Recycling workers in 1995 discovered a woman's bones inside a refrigerator that was half submerged in a canal in northern California.
According to the police, the dead body belonged to a woman between the ages of 29 and 41 with strawberry blond hair. Many months had passed while the body was submerged.
For the following three decades, investigators tried in vain to identify the woman. Yet, the sheriff's office made a significant advancement in the case last week.
'It is with a tempered heart that I announce we have identified a young woman found 27 years ago who was murdered in our county. Her name is Amanda,' announced Patrick Withrow, the San Joaquin county sheriff.
The sheriff's office partnered with a Texas-based company, Othram Forensics, to build a DNA profile and the forensic genetic genealogy was used to come up with leads, after which the remains were finally identified as those of Amanda Lynn Schumann Deza.