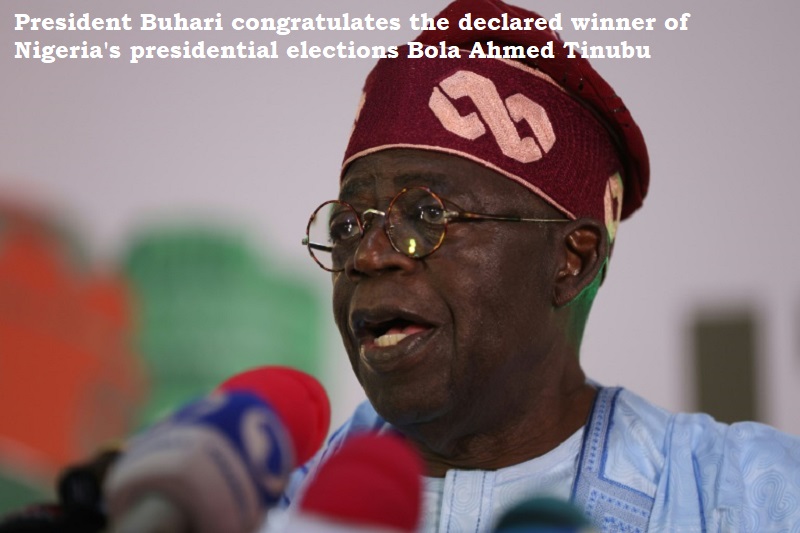 Bola Ahmed Tinubu, the official winner of Nigeria's presidential elections, was congratulated on Wednesday by President Muhammadu Buhari, who called him the best candidate for the position.
Final results show that Tinubu, a candidate for Buhari's ruling All Progressives Congress (APC), received 8.8 million votes on Saturday compared to Atiku Abubakar of the Peoples Democratic Party (PDP), who received 6.9 million votes, and Peter Obi of the Labour Party, who received 6.1 million votes.
After obtaining the necessary 25% of the vote in two-thirds of Nigeria's 36 states and the capital, the Independent National Electoral Commission (INEC) formally recognised Tinubu as the country's next president.
Buhari, a former military, will be succeeded by Tinubu on May 29 after serving the maximum two terms permitted by the constitution.
'I congratulate His Excellency Bola Ahmed Tinubu on his victory. Elected by the people, he is the best person for the job,' Buhari said on Twitter.
'I shall now work with him and his team to ensure an orderly handover of power.'
Buhari urged aggrieved opposition parties which had called for the ballot to be cancelled to be calm and maintain peace despite their misgivings.