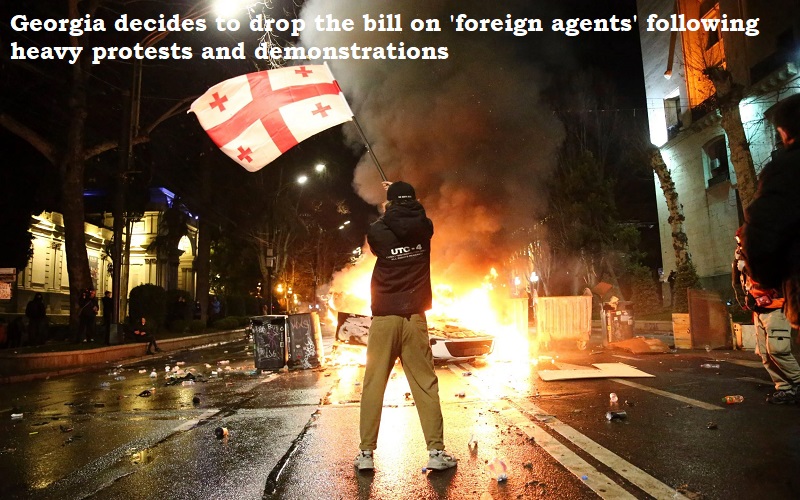 After facing intense opposition for two nights, Georgia has decided to remove the 'foreign agents' bill. The bill's opponents claimed that it was influenced by Russia's authoritarian tilt and jeopardised hopes for the nation's membership in the European Union.
The Georgian Dream ruling party in a statement claimed it will 'unconditionally withdraw the law we backed without any reservations'. The party said that the desire to lessen 'confrontation' in society led to the decision to withdraw the bill. Yet, it explicitly blasted 'lies' that the 'radical opposition' had spread about the law.
The opposition parties announced that they will keep up their protests against the measure in the interim. Giga Lemonjala, a representative of the Droa party, said until the government formally denounces the 'foreign agents' bill and releases all those detained, the protests against the bill will continue.
The European Union's delegation to Georgia praised the decision to pull back the bill. 'We welcome announcement by the ruling party to withdraw draft legislation on 'foreign influence',' it wrote on Twitter.
'We encourage all political leaders in Georgia to resume pro-EU reforms, in an inclusive & constructive way'.