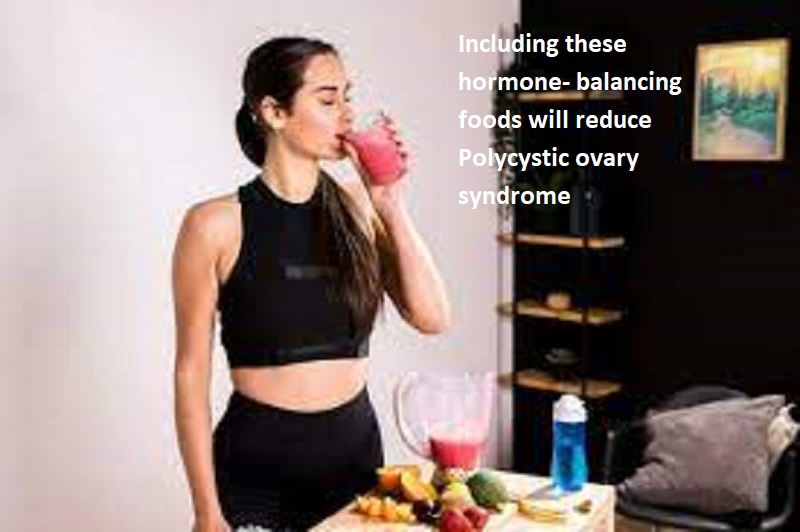 Polycystic ovary syndrome (PCOS) is a common health condition experienced by women. One out of 10 women of childbearing age has this problem.
Several research studies claim that diet can help reduce the impact of PCOS. Insulin resistance occurs frequently in PCOS patients. Before the age of 40, more than 50% of people with PCOS develop diabetes or pre-diabetes.
Testosterone and dihydrotestosterone are behind many PCOS symptoms like acne, hair loss, hirsutism, irregular periods and more. People with PCOS may feel better if they eat a diet that fits their nutritional needs, helps them maintain a healthy weight, and promotes good insulin levels.
Here are 7 foods that may help people with PCOS manage their symptoms:
Pumpkin Seeds: Contain an enzyme that blocks the conversion of testosterone into DHT which helps to reverse symptoms of acne, hair loss and facial hair. They also contain essential fatty acids that help to regulate hormone function.
Spearmint Tea: Drinking 2 cups of spearmint tea daily helped to lower androgens like free and total testosterone.
Also Read: Know health benefits of watching porn
Flaxseeds: Have been found to lower free and total testosterone levels which may help improve hirsutism, acne and more.
Salmon: Rich in omega-3 fatty acids which research has found can help lower testosterone, inflammation, cholesterol. Omega-3 fats have been found to improve insulin resistance and regulate periods.
Walnuts: Have been found to increase sex hormone binding globulin (SHBG) which is a hormone that helps to bind and lower testosterone levels.
Sardines: Are rich in omega-3 fatty acids which have been found to lower testosterone, improve menstrual regularity.
Almonds: Rich in monounsaturated fats, research has found they can lower the free androgen index and testosterone levels which may help to reverse symptoms like acne, facial hair and more.