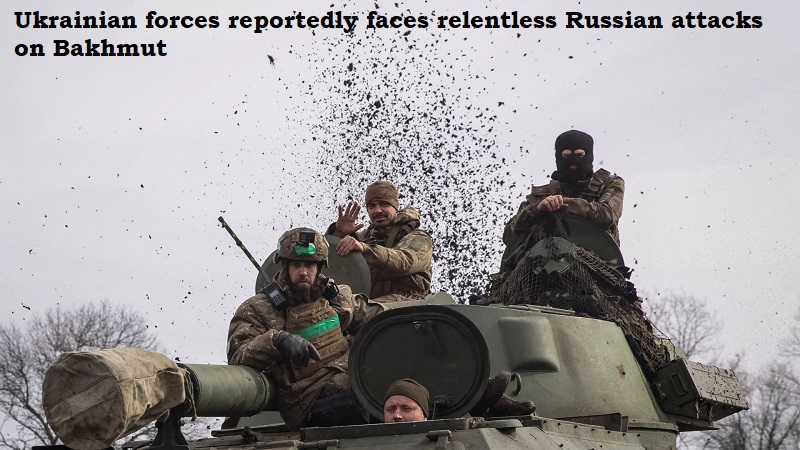 On Monday, fierce fighting broke out in Ukraine's eastern Donetsk area. Both sides are allegedly reporting increasing enemy casualties as Ukrainian forces battle persistent Russian assaults on Bakhmut. According to the commander of Ukrainian ground forces, the situation in Bakhmut was challenging. He further stated that all Russian attempts to seize it were being repelled by his forces.
Colonel general Oleksandr Syrskyi stated on Telegram that 'all enemy attempts to conquer the town are rejected by artillery, tanks, and other weapons.'
The front line of the struggle for Bakhmut is now a little river that cuts through the destroyed town. Ukrainian forces are in control of the west of Bakhmut, while Russia's Wagner mercenary group controls most of the eastern part, according to an update by British intelligence.
Wagner founder Yevgeny Prigozhin described the situation in Bakhmut as 'tough, very tough'.
'The closer we are to the centre of the city, the harder the fighting. The Ukrainians throw in endless reserves. But we are advancing and we will be advancing,' Prigozhin said.