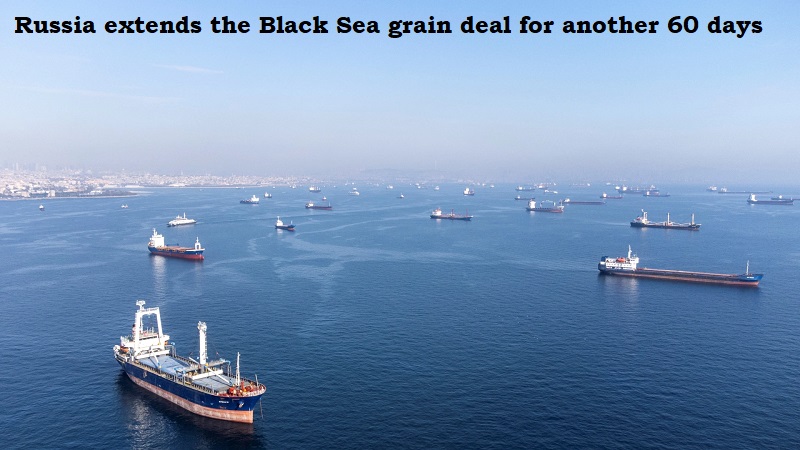 According to the Russian deputy foreign minister Alexander Grushko, Russia on Tuesday renewed the Black Sea grain agreement, which ensures safe passage for Ukrainian agricultural exports, for an additional 60 days.
After the two warring parties signed the UN-backed Black Sea Grain Initiative in Turkey on July 22, last year, millions of tonnes of food grains and other food products were transferred from the war-torn Ukraine to other areas of the world.
As the UN promised to use all reasonable efforts to guarantee the pact's integrity was maintained, Russia had earlier on Monday urged renewing the arrangement.
'Indeed, the deal has been extended. It has been agreed that it has been extended for 60 days,' Grushko was quoted as saying by TASS.
RIA news agency also cited Grushko as saying the deal had been extended.
Russia has said that, while its agricultural exports have not been explicitly targeted by the West, other economic sanctions have hit its ability to export its own grains and fertilisers.