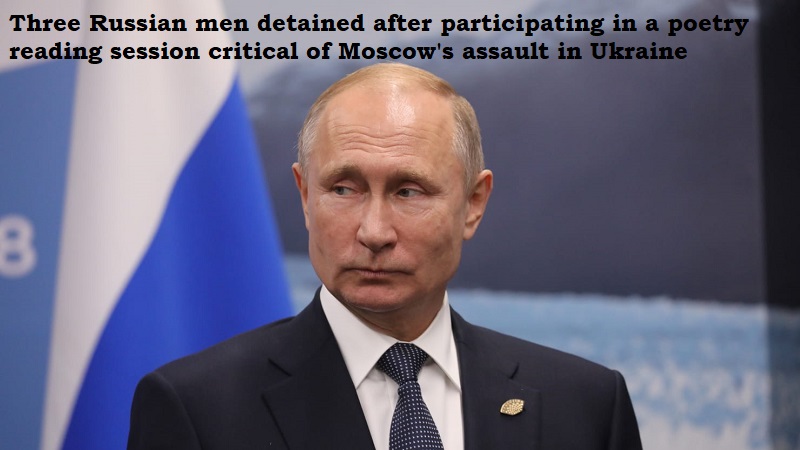 Three Russian men were jailed after engaging in a poetry reading event critical of Moscow's attack in Ukraine. According to their attorney Leonid Solovyov, each of them might serve up to ten years in prison (March 14).
In September 2022, three people, Artyom Kamardin, Yegor Shtovba, and Nikolai Dayneko, were arrested for taking part in a poetry reading in a Moscow square where dissidents have congregated since the Soviet era.
The young men were accused of making 'public calls to commit activities directed at state security,' according to Solovyov, who spoke to AFP.
According to him, this is the first time a case has been started on the basis of these allegations.
They also face up to 10 years in prison after being accused with 'inciting hatred,' he continued.
Kamardin recited his poem, 'Kill me, militia man!' at the reading, which made an allusion to the pro-Russian rebels in eastern Ukraine.
The next day Kamardin was arrested during a search of his apartment, where he was residing with his girlfriend.