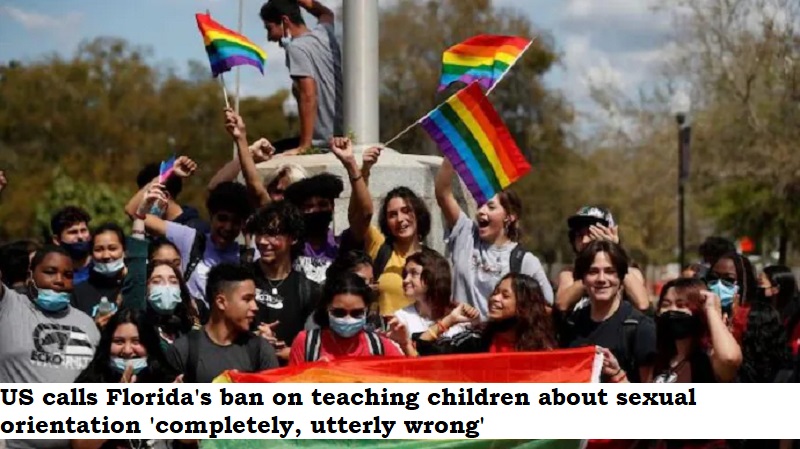 Florida's 'Don't Say Gay' bill could become law after the state's Senate approved it on March 22, 2023. The bill would prohibit teachers in public schools from discussing homosexuality or bisexuality in the classroom. Supporters of the bill argue that it is necessary to protect children from 'inappropriate' discussions, while opponents say that it would stigmatize LGBT students and make it difficult for teachers to address issues such as bullying.
The bill is similar to the 'No Promo Homo' laws that have been passed in several other US states, including Arizona, Tennessee, and Utah. These laws prohibit teachers from discussing homosexuality or promoting LGBT issues in the classroom.
The 'Don't Say Gay' bill has been criticized by LGBT rights groups, who say that it would contribute to a hostile environment for LGBT students. They argue that it is important for teachers to be able to discuss issues such as sexuality and gender identity in order to provide support and guidance to students who may be struggling with these issues.
The bill has also been compared to Uganda's anti-homosexuality act, which was signed into law in 2014 and criminalized homosexuality with penalties of up to life imprisonment. The law was widely criticized by the international community for violating human rights and contributing to a culture of homophobia and discrimination.
The comparison between the 'Don't Say Gay' bill and Uganda's anti-homosexuality act highlights the ongoing struggles for LGBT rights and acceptance around the world. While progress has been made in some countries, such as the legalization of same-sex marriage in many Western countries, there are still many places where LGBT people face persecution and discrimination.
The passage of the 'Don't Say Gay' bill in Florida is a setback for LGBT rights advocates and a reminder of the ongoing challenges faced by the LGBT community. It remains to be seen whether the bill will become law and what the consequences will be for LGBT students and teachers in Florida's public schools.