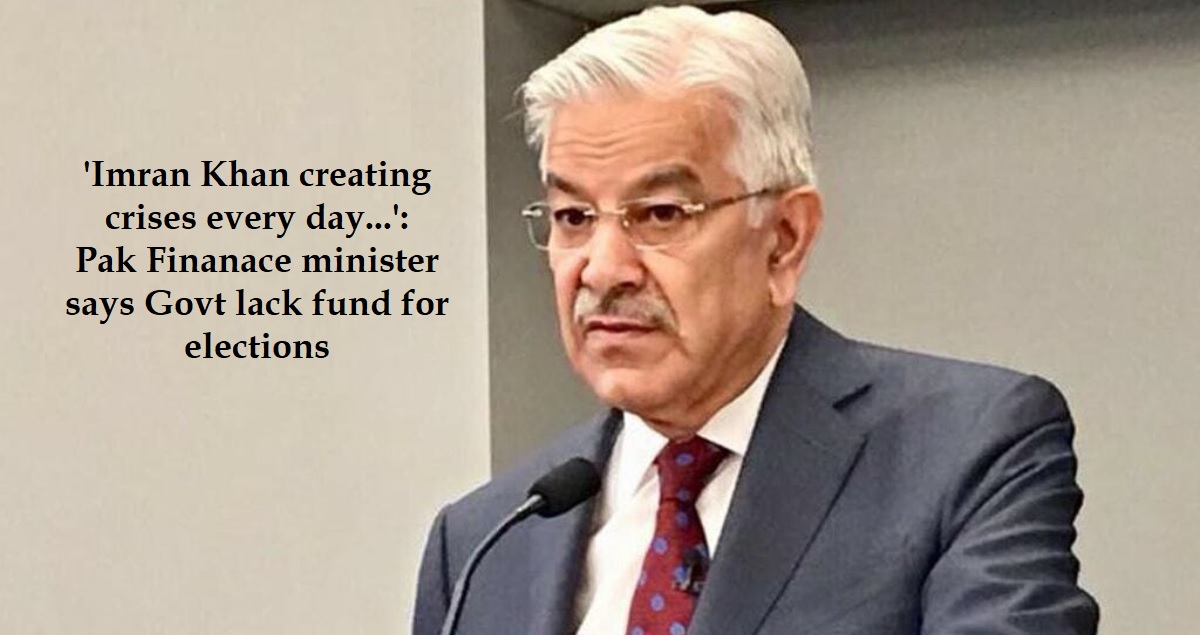 Islamabad: Pakistan Defence Minister Khawaja Asif has said that the country's finance ministry has no funds for elections, ARY News reported. Asif made the revelation while addressing the international media in a joint press conference alongside Information Minister Marriyum Aurangzeb.
According to ARY News, Khawaja Asif criticised PTI chief Imran Khan, saying his assassination attempt allegation was a lie. He first extended the tenure of former army chief General retired Qamar Javaid Bajwa and now he is now blaming him. First, he blamed the US for his ouster, the Defence Minister added. The minister further said that Khan dissolved the provincial assemblies unconstitutionally but he was ousted from his seat constitutionally by a vote of no confidence, and now he doesn't want to appear before the courts.
Asif also blamed the PTI chairman for imprisoning the PML-N leaders during his tenure. He said he was jailed during Khan's three-year tenure and his party leader also faced the courts in fake cases. Imran Khan is creating crises every day but the government is tackling those and Pakistan will come out of all these crises soon, Asif added. He further said that the former prime minister made a false narrative of US conspiracy but the Supreme Court interfered and saved the country from a constitutional crisis, ARY News reported.
Meanwhile, Imran Khan has demanded judges to take notice of the constitutional violations taking place due to the postponement of general elections, ARY News reported. Khan, while addressing PTI workers and supporters via video link, said that the rule of law is the fundamental right of the nation. Urging judges to take notice of the government's moves, he said Pakistan is going through a decisive phase. The PTI chief also said that 'the ruling mafia' attacked the Constitution. He questioned who will guarantee the general elections on October 8.