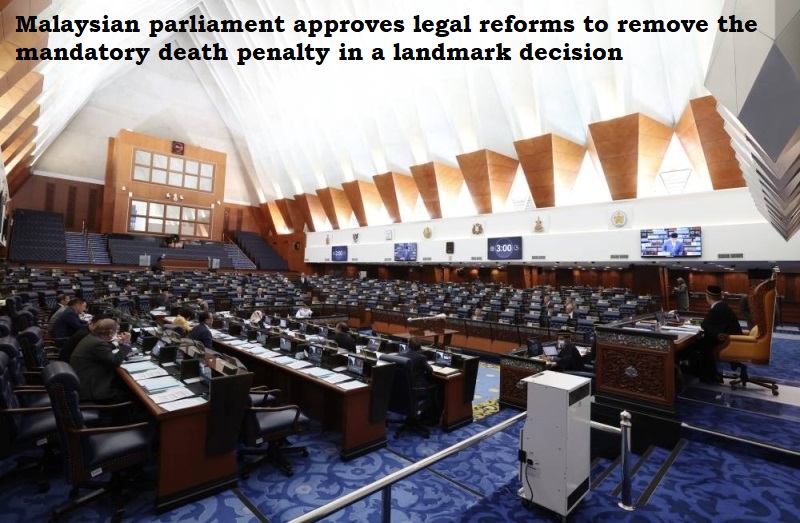 On Monday (April 3), the Malaysian parliament made a significant decision by approving legal reforms to eliminate the mandatory death penalty. In addition to removing the death penalty, the parliament also reduced the number of offenses that are punishable by death and eliminated natural-life prison sentences. The sweeping legal reforms that were passed will now offer alternatives to the death penalty, such as whipping and imprisonment for a period of 30 to 40 years.
Moreover, the new provisions replace all previous laws that call for imprisonment for the duration of the offender's natural life.
Malaysia has had a moratorium on executions since 2018. According to a report by news agency Reuters, Malaysian law will retain life imprisonment sentences that are defined as a fixed term of 30 years.
Deputy law minister Ramkarpal Singh argued that capital punishment is an irreversible punishment that has not effectively deterred crime. 'The death penalty has not brought the results it was intended to bring,' he said while concluding the parliamentary debates on the bill.