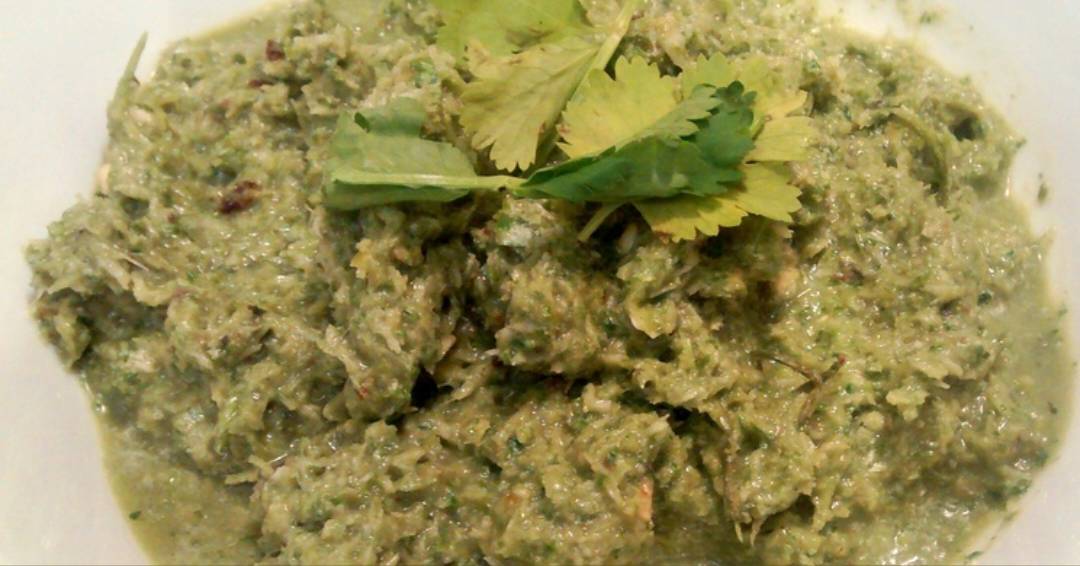 Spicy and Tangy Tender Mango Chutney is a delightful condiment that perfectly balances the flavors of sweet, sour, and spicy. Made with ripe, tangy mangoes and a medley of aromatic spices, this chutney is a versatile accompaniment that pairs beautifully with Indian snacks, rice dishes, or even as a spread for sandwiches. The vibrant colors and intense flavors of this chutney are sure to tantalize your taste buds and add a burst of zing to your meals. Here's a simple recipe to create this irresistible chutney at home.
Ingredients:
– 2 cups tender mangoes, diced (you can use store-bought or make your own by pickling raw mangoes)
– 1 medium-sized onion, finely chopped
– 2-3 green chilies, finely chopped (adjust according to your spice preference)
– 1 teaspoon mustard seeds
– 1 teaspoon cumin seeds
– 1/2 teaspoon fenugreek seeds
– 1/2 teaspoon turmeric powder
– 1/2 teaspoon red chili powder
– 1/2 teaspoon paprika (optional, for additional color)
– 1 teaspoon ginger-garlic paste
– 2 tablespoons oil (preferably mustard oil)
– 1/4 cup jaggery or brown sugar (adjust to taste)
– 1/4 cup tamarind pulp
– Salt to taste
– Fresh coriander leaves for garnishing
Instructions:
1. Heat oil in a pan or skillet over medium heat. Add the mustard seeds, cumin seeds, and fenugreek seeds. Allow them to splutter and release their aroma.
2. Add the chopped onions and green chilies to the pan. Sauté until the onions turn translucent and lightly golden.
3. Stir in the ginger-garlic paste and cook for a minute until the raw smell disappears.
4. Add the turmeric powder, red chili powder, and paprika (if using). Mix well to combine the spices.
5. Add the diced tender mangoes to the pan and stir gently to coat them with the spice mixture.
6. Reduce the heat to low and let the mangoes cook for about 5 minutes until they soften slightly.
7. Meanwhile, in a separate bowl, mix the tamarind pulp with a little water to make a smooth paste.
8. Pour the tamarind pulp mixture into the pan, followed by the jaggery or brown sugar. Stir well to combine all the ingredients.
9. Season with salt according to your taste preferences and let the chutney simmer on low heat for another 10-15 minutes, until the mangoes are completely tender and the flavors meld together.
10. Once done, remove the pan from heat and allow the chutney to cool to room temperature.
11. Transfer the cooled chutney to a clean, airtight jar and refrigerate for a few hours or overnight to allow the flavors to develop and intensify.
12. Garnish with fresh coriander leaves before serving.
13. Serve the Spicy and Tangy Tender Mango Chutney as a side dish or accompaniment with your favorite Indian snacks, rice dishes, or use it as a spread for sandwiches.
Enjoy the tantalizing flavors of this homemade chutney that will add a burst of tanginess and spice to your meals!