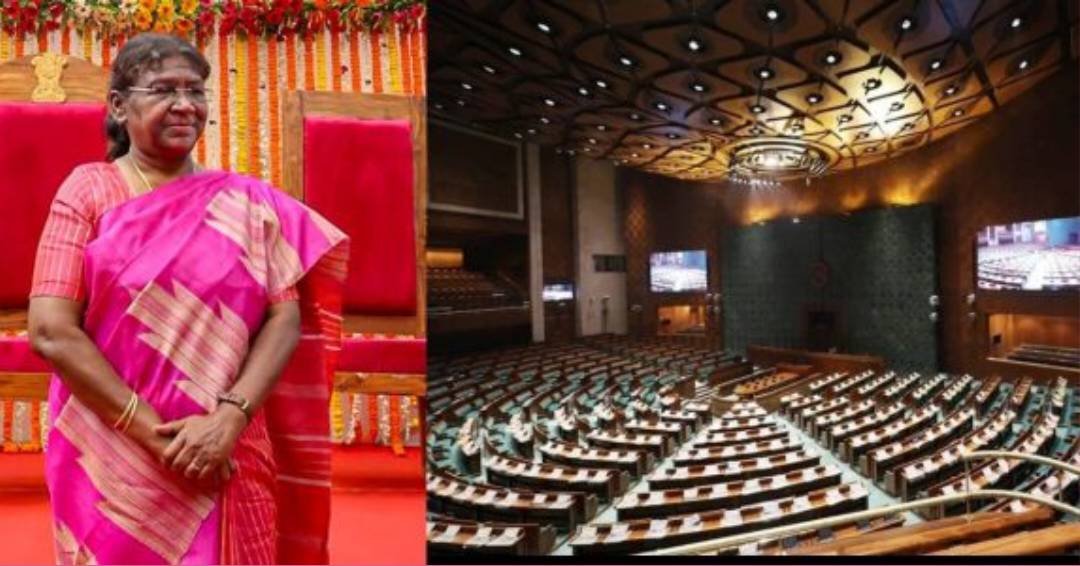 Amid the ongoing debates regarding the inauguration of the new parliament building, a Public Interest Litigation (PIL) was filed in the Supreme Court, urging the Lok Sabha secretariat to direct President Droupadi Murmu for the building's inauguration. The petition argues that by not inviting the President, who is the "first citizen of India and the head of the institution," the respondents are "humiliating" her. The PIL comes amidst a controversy over Prime Minister Narendra Modi's scheduled inauguration on May 28.
All India Adivasi Congress Protests Against President's Exclusion from Inauguration
The All India Adivasi Congress strongly criticized the Modi government, accusing it of insulting tribal communities by not inviting the country's first tribal president, Droupadi Murmu, to inaugurate the new Parliament building. In response, the organization announced a nationwide protest against this decision on May 26. Shivajirao Moghe, the Chief of All India Adivasi Congress, emphasized that having the Prime Minister inaugurate Parliament instead of the President is an affront to democracy, tribal rights, and women's empowerment.
Opposition Parties Boycott Ceremony, Citing President's Sidelining
In a joint statement, 20 opposition parties declared their boycott of the inauguration ceremony to protest the perceived sidelining of the President. They expressed their dissatisfaction with the "soul of democracy" being depleted from Parliament and saw no significance in a new building under such circumstances. The ruling NDA condemned this decision, viewing it as disrespectful and contrary to the democratic ethos and constitutional values of the nation.
25 Parties to Attend New Parliament Building Inauguration; 20 Opposition Parties Boycott
While 20 opposition parties have decided to boycott the event, approximately 25 parties, including members of the ruling National Democratic Alliance (NDA) and several non-NDA parties, are expected to attend the inauguration of the new Parliament building by Prime Minister Narendra Modi. The presence of these seven non-NDA parties, such as the BSP, Shiromani Akali Dal, and Janata Dal (Secular), will provide relief to the BJP-led NDA, as their participation helps counter the opposition's criticism that the event is merely a government function.