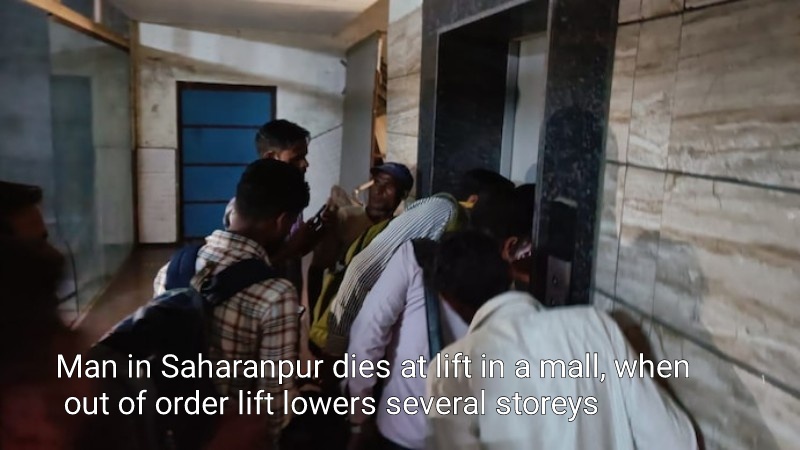 In Saharanpur, Uttar Pradesh, a young guy was killed after allegedly using a lift that was faulty. Bystanders said that the lift's door was faulty, blaming the retail centre for its irresponsibility, yet the location lacked any warning signs. The body was taken for a postmortem after an investigation was opened by the UP Police.
Rampur-area resident Aman Kumar has been named as the victim. The GNG Mall, which is situated in Sadar Bazar in Saharanpur, is where the mishap happened.
According to a witness who spoke to India Today, the lift fell several stories due to a malfunction and the mall administration failed to issue a warning about the technical issue. According to the eyewitness, the lift's door was designed such that it would immediately open as Kumar touched it.
The mall administration is being sued by the surviving family members for claimed negligence.