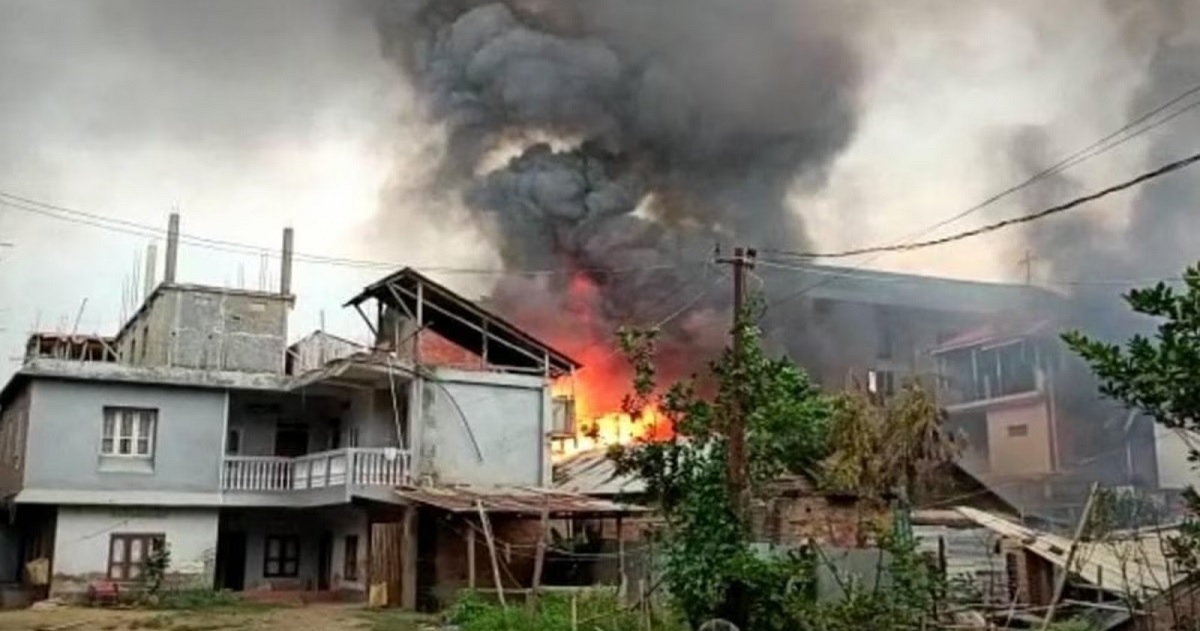 New Delhi: In a major reshuffle in the police leadership in Manipur amid simmering violence in the state, Rajiv Singh, an Indian Police Service (IPS) officer of the Tripura cadre, has been appointed as the new Director General of Police (DGP) for the northeastern state. Singh, who was previously Inspector General of the Central Reserve Police Force (CRPF), was sent on an inter-cadre deputation to Manipur from the Centre on May 29.
The move is seen as an attempt by the Ministry of Home Affairs (MHA) to balance local dynamics by bringing in a non-tribal, non-Meitei police chief, aiming to avoid any potential controversy. The current DGP, P Doungel, has been transferred to the Home Department. On Wednesday, Singh had been sent to Manipur on inter-cadre deputation for three years. 'The undersigned is directed to refer to the subject cited above and to convey the approval of Appointments Committee of the Cabinet for Inter-cadre deputation of Shri Rajiv Singh, IPS (TR:93), presently working as IG, CRPF, from Tripura cadre to Manipur cadre for a period of three years from the date of joining, in relaxation of the policy as a special case in public interest', the order said.
The transfer comes at a time Manipur is seeing ethnic conflict since violence broke out in the state on May 3, the toll of which has climbed to 80. The state witnessed a sudden spurt in clashes and firing between militants and security forces on Sunday, after a relative lull for over a fortnight. Ethnic violence first broke out in Manipur after a 'Tribal Solidarity March' was organised in the hill districts on May 3 to protest the Meitei community's demand for Scheduled Tribe (ST) status. The violence was preceded by tension over the eviction of Kuki villagers from reserve forest land, which had led to a series of smaller agitations.