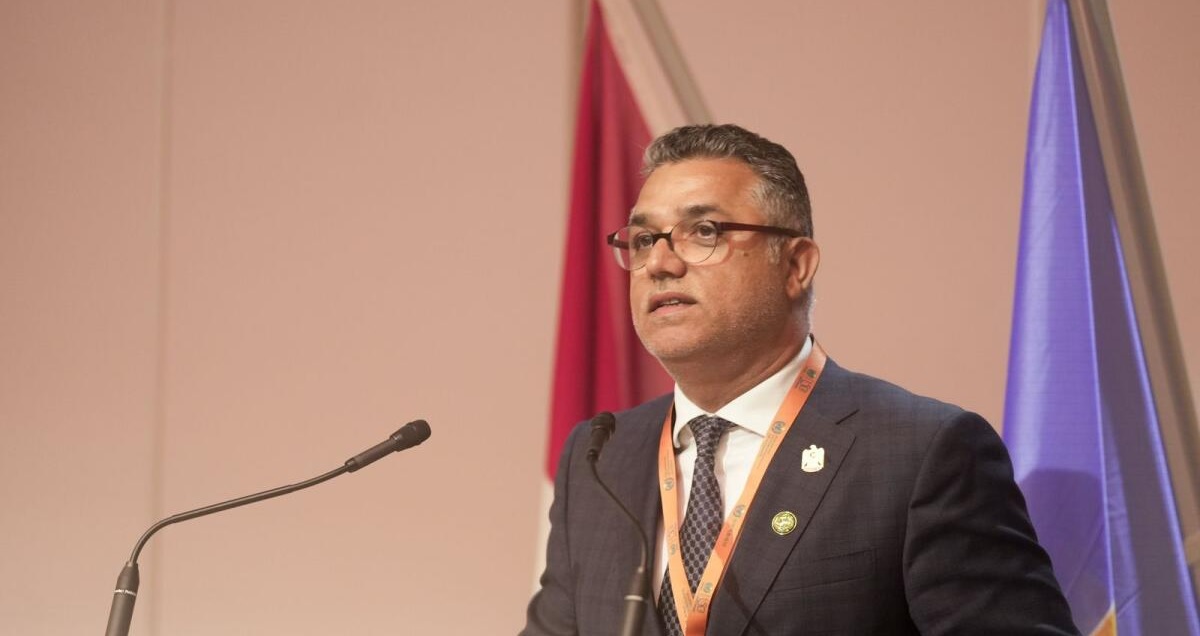 Abu Dhabi: The UAE has won the presidency of the World Meteorological Organisation (WMO), which functions as an authoritative body on weather, climate, hydrological and related environmental fields within the UN system. Dr Abdulla Al Mandous, Director General of the National Centre of Meteorology (NCM) in the UAE, has been elected as the new President of WMO for a four-year term from 2023 to 2027 with 98 votes.
Dr Al Mandous, who is also the UAE's Permanent Representative to WMO and President of WMO's Regional Association II (Asia), contested the election as the official candidate of the UAE. This is the first time that a GCC meteorologist and an Arab meteorologist from Asia has been named as the president of WMO. Dr Abdulla Al Mandous was elected by the representatives of WMO's 193 Member States and Territories who have convened in Geneva, Switzerland as part of the 19th session of the World Meteorological Congress (Cg-19), the supreme body of WMO held from May 22 to June 2, 2023.
Dr Abdulla Al Mandous will succeed the German meteorologist and the President of German Meteorological Service Prof. Dr Gerhard Adrian, who has been serving as WMO President since June 2019. Dr Al Mandous will commence his presidency by chairing WMO's upcoming 77th Executive Council Session (EC-77), set to take place in Geneva from June 5 to 6, 2023. Following his election, Abdulla Al Mandous, said, 'It is my great honor to be elected as the President of WMO and serve the global weather and climate community in this role. I extend my gratitude to the Member States for their trust and confidence in my capabilities to guide and coordinate WMO's activities in this era of changing climate. With the continued support of all members, I look forward to building upon the remarkable work of my predecessors and strengthening WMO's role in accelerating the development of comprehensive early warning systems, advancing scientific research, and ensuring the effective dissemination of weather-related information to communities around the world'.
'In line with WMO's strategy to support its Members, particularly their NMHSs, my focus will be on enhancing the resilience of nations to weather and climate-related hazards, strengthening service delivery, promoting knowledge-sharing and capacity building, and increasing the recognition and understanding of WMO's specialized work, among other priorities. With the collective efforts of Member states, I am confident that WMO will continue to play a vital role in shaping the global meteorological agenda, promoting sustainable development, and fostering international cooperation in the face of increasing weather-related challenges', Al Mandous added.
For his part, Ahmed Abdul Rahman Al-Jarman, Permanent Representative of the UAE to the United Nations and other international organisations in Geneva, said, 'We extend our sincere congratulations to Dr Al Mandous on this well-deserved recognition. His election to this prestigious position in a year when the UAE is hosting COP28 and marking the Year of Sustainability is a great opportunity for the country to demonstrate to the world its unwavering commitment to leading collective global action to tackle the pressing challenges facing our planet. Given his long-standing expertise and visionary approach to delivering WMO's mission, we are confident that Dr. Al Mandous will utilize his dynamic leadership style to help the Organization achieve its strategic objectives'.
As part of his WMO Presidency priorities, Al Mandous aims to accelerate an internationally coordinated action to achieve UN Secretary-General's call to ensure that 'every person on Earth is protected by Early Warning Systems in the next five years' by working together with WMO's key stakeholders and taking a five-pillar approach to deliver on WMO's vision to promote resilience to the socioeconomic consequences of extreme weather, climate, water and other environmental events. This approach focuses on supporting the role of Regional Associations' Presidents and Permanent Representatives, making 'Early Warnings for All' a reality, advancing the high-resolution climate computing research, recognizing WMO by the global society, and taking proactive steps in water security and renewable energy research.
With over 30 years of outstanding experience in meteorology and climate science, Dr Abdulla Al Mandous is highly regarded and well-known to the global weather and climate community. He has played a crucial role in the advancement of the UAE's meteorological capabilities, and strengthening collaboration among national meteorological organizations of RA II (Asia) member countries. Since assuming his role as the President of RA II (Asia) in 2017, Al Mandous has chaired its key sessions and meetings and guided the activities of the Association and its working groups. He also presents the views of the Association to WMO Congress and Executive Council on regional challenges and priorities in the implementation of meteorological activities.
Under his leadership as the Director General of NCM since 2008, the Center has carried out a large-scale modernization of its infrastructure and enhancement of the UAE's national meteorological and seismological networks. Al Mandous also contributed to the development of Arabian Peninsula Integrated Radar Observing System and led NCM's efforts to set up the UAE Research Programme for Rain Enhancement Science. Al Mandous, an expert on issues related to weather monitoring and forecasting, water resource management, crisis management, among others, was appointed by WMO in April, 2021 as a member of its Expert Team on Weather Modification, which functions as an international expert group under World Weather Research Programme of WMO Research Board. The WMO President presides over the Sessions of World Meteorological Congress and the Executive Council which guides WMO activities in research and services related to weather, water and climate.