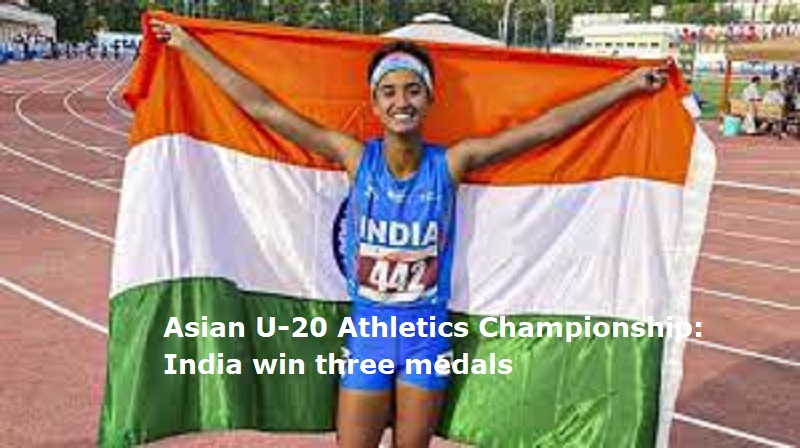 Yecheon: Indian athletes won three medals in the opening day of 2023 Asian Under 20 Athletics Championships in Yecheon, South Korea. India won two gold and one bronze. Rezoana Mallick Heena and Bharatpreet Singh won gold medals in women's 400-meter race and men's discus throw respectively.
Rezoana Mallick Heena clocked 53.31 seconds to take the top position on the podium in women's 400 meter. She had won the U18 Asian Athletics Championships title earlier this year. Rezoana is now the 400m reigning Asian champion in both the U18 as well as U20 categories.
Also Read: Stock Market: Sensex, Nifty end lower 
Bharatpreet Singh won the gold medal by throwing a  distance of 55.66 meter in the men's discus throw. Antima Pal won bronze medal in the women's 5,000-meter race with a time of 17 minutes and 17.11 seconds.