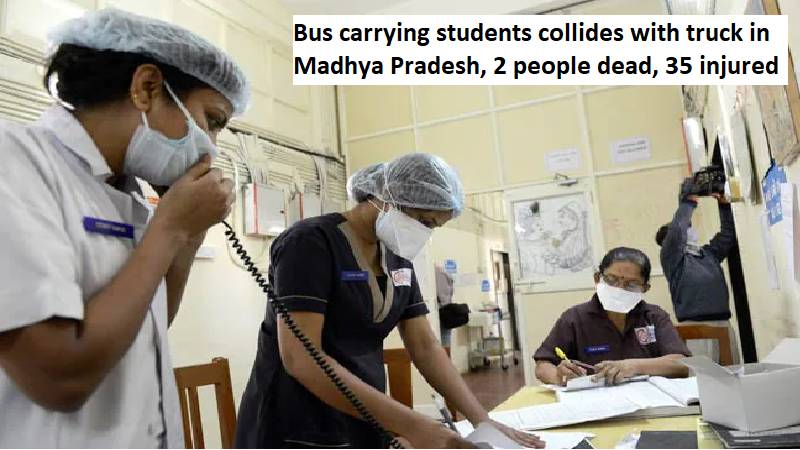 A bus collided with a vehicle this morning in the Shivpuri area of Madhya Pradesh, causing two people to die and 35 others to sustain injuries.
According to Shivpuri Rural Police Station in-charge Vikas Yadav, the bus was carrying students, all of them were artists from the Narmadapuram division, who were travelling from Gwalior to Agar town after participating in the play 'Laxman Leela' as part of the Vanvasi Leela festival.
On the outskirts of Shivpuri, the accident happened at around 5 in the morning close to a plant, he claimed. The official stated that, at first glance, it appears the fast truck struck the bus from the side when one of its tyres suddenly burst and the driver lost control of the wheels.
According to the officials, the deceased have been identified as as bus driver Karan Yadav and artist Aman. Their ages have not yet been determined. The official reported that injured students were sent right away to the nearby hospital for care.