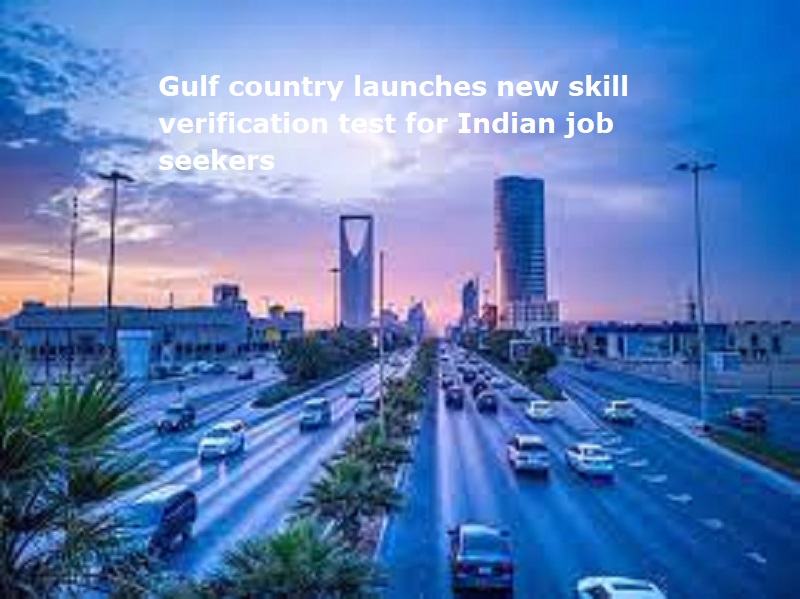 Riyadh: Saudi Arabia has made the Skill Verification Program (SVP) test mandatory for Indian job seekers. The SVP test will be mandatory for for certain professions. The decision was taken to improve the quality of professional work.
The skill verification exam must be given to apply for 19 professions. Recruiting agencies have been informed about the skill verification test by the Saudi Arabia Embassy in India.
Also Read: Flanders Cup 2023 Athletics: India's Amlan Borgohain wins two gold medals 
The following visas required test:
Building Electrician
Plumber
Pipe Fitter
Automotive Electrician
Welder
Underwater Welder
Flame Cutter
Drilling Rig Electrician
Electrical Equipment Assembler
Electrical Transformer Assembler
Electrical Panel Assembler
Electrical Equipment Assembler
Electrical Equipment Maintenance Worker
Electrical Cable Connector
Electrical Power Lines Worker
Electronic Switch Board Assembler
Black smith
Cooling Equipment Assembler
Heating, ventilation and Air Conditioning Mechanic.