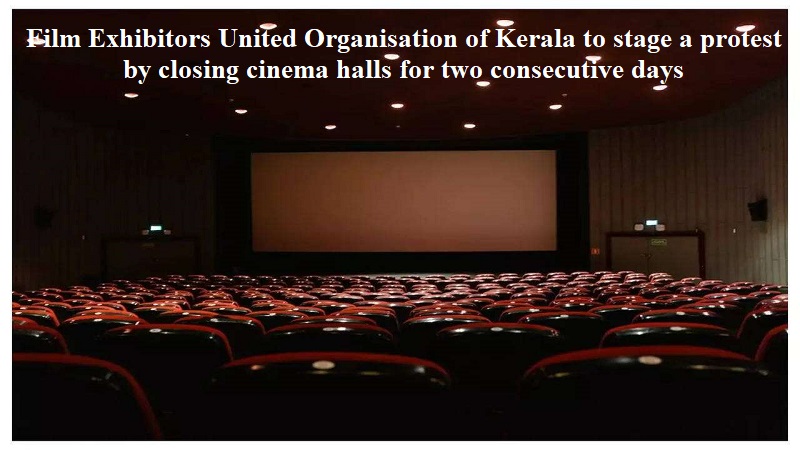 The Film Exhibitors United Organisation of Kerala (FEUOK), which represents theatre owners in the Indian state, plans to stage a two-day protest by closing cinema halls on June 7 and 8. The protest is in response to film personalities opting for early releases of their movies on streaming platforms. Currently, Malayalam film producers are required to wait for a 42-day interval after the theatrical release before releasing their movies on such platforms. FEUOK alleges that certain filmmakers are violating these agreed-upon terms and attempting to release their movies earlier, and the protest aims to express their dissatisfaction with this situation.
FEUOK President K Vijayakumar emphasized the organization's firm stance on theatrical releases and their impact on viewership during a media address in Kochi. He mentioned that due to their firm stance, viewers had the opportunity to watch the film "Marakkar: Arabikadalinte Simham" in theaters. While "Marakkar" had its online premiere after 15 days of its theatrical release, no other films were allowed to follow suit before completing 30 days. Vijayakumar stated that there were attempts made by certain individuals associated with an international lobby to introduce simultaneous theatrical and online releases, but FEUOK resisted this move and compelled them to abandon their plans.
Vijayakumar further explained that there used to be a provision for films to choose OTT (over-the-top) releases after 32 days of their theatrical release, but it was found to be impractical. The duration was revised to 42 days, with exceptions made for certain films that had entered into OTT agreements before May 31. He clarified that going forward, if any film proceeds with an online premiere before the 42-day mark after its theatrical release, FEUOK will no longer collaborate with the film's producers and will decline to screen their movies in their establishments.
The discontent expressed by theatre owners is not limited to India but reflects a global concern among theatre chains about the growing influence and dominance of streaming services in the entertainment industry. Declining ticket sales and reduced footfall in theatres, exacerbated by the impact of the COVID-19 pandemic, have intensified these concerns. One of the main grievances of theatre owners is the practice of simultaneous or early releases on streaming platforms, or bypassing theatrical releases altogether. Streaming giants like Netflix, Amazon Prime Video, Max, and Disney+ have accelerated this trend, offering viewers instant access to new releases in the comfort of their homes. While streaming services provide convenience and diverse content, the discontent of theatre owners highlights the challenges and tensions within the industry.