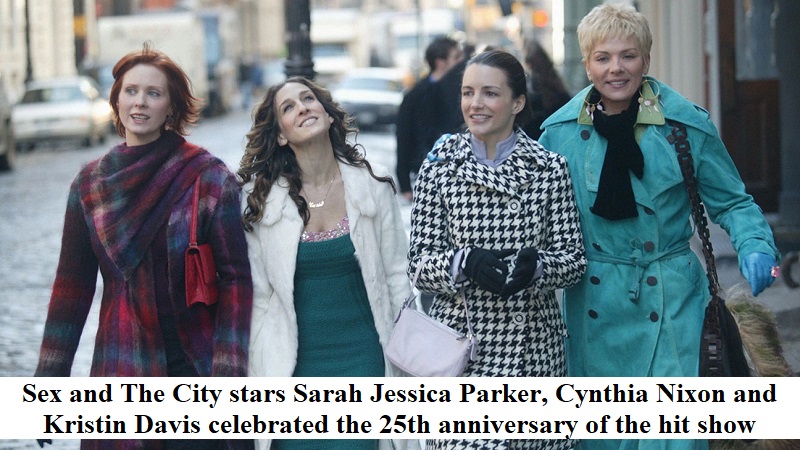 The stars of "Sex and The City," Sarah Jessica Parker, Cynthia Nixon, and Kristin Davis, recently celebrated the 25th anniversary of the beloved show that has become a cult favorite in its genre. The series first introduced four friends and captivated viewers with their stories in 1998. The first episode premiered on June 6, 1998, and since then, it has enjoyed multiple seasons, two films, and two spinoffs.
Currently, there is a spinoff of "Sex and The City" titled "And Just Like That" that is airing. The new show follows Carrie, Charlotte, and Miranda as they navigate life in their 50s.
To mark the 25th anniversary, Cynthia Nixon shared a throwback picture and reflected on her character Miranda Hobbes, saying, "I cannot believe Sex and the City premiered 25 years ago today. Before the show, I never thought anything as big and wonderful as this could happen to me. And now I can't imagine my life without it! I know it holds a special place in so many of your hearts too, so thank you for watching."
Kristin Davis posted a video on Instagram featuring clips from the original show. She expressed her disbelief at the passing of 25 years and considered herself incredibly fortunate to be a part of a story that connects so many people. She expressed gratitude to the fans who have joined them on this journey.
Sarah Jessica Parker shared a photo of Carrie's iconic gold necklace and acknowledged the show's silver anniversary while highlighting the enduring memories it has created.
In other news, Kim Cattrall, who played Samantha Jones, the fourth member of the girl gang, will make a brief appearance in the show's second season, reprising her role. This comes after she had previously declined to return due to tensions with the show's creators and Sarah Jessica Parker.
The second season of "And Just Like That" is set to premiere on June 22.