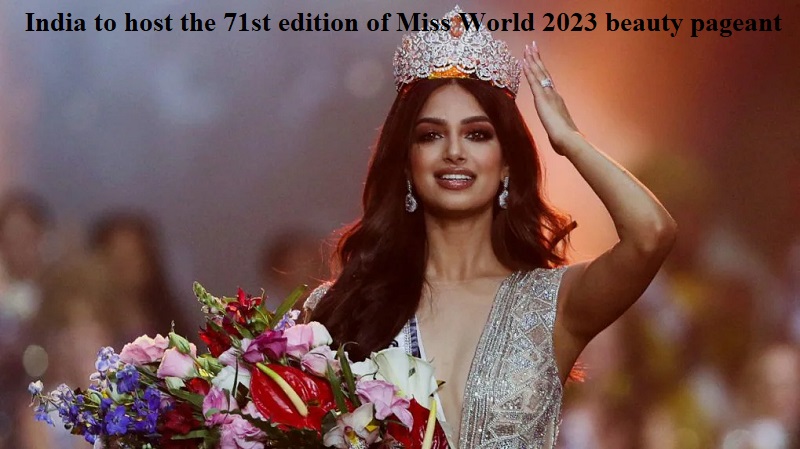 India has been chosen to host the Miss World 2023 beauty pageant, marking the return of the event to the country after nearly three decades. The announcement was made by the Miss World Organization during a press conference in New Delhi, attended by Ms. Julia Morley, the Chairperson and CEO of the organization, and Miss World 2022, Karolina Bielawska.
The organization stated that India was selected as the host country due to its rich cultural heritage, commitment to promoting diversity, and dedication to empowering women. The 71st Miss World 2023 in India will focus on philanthropic activities and encourage contestants to make a positive impact in their communities and contribute to society.
Over the years, several Indian women have won the Miss World crown, including Rita Faria, Aishwarya Rai Bachchan, Priyanka Chopra, and Yukta Mukhey. Ms. Julia Morley expressed her delight at choosing India as the new home for the Miss World Final, praising the country's unique and diverse culture, world-class attractions, and breathtaking locations. She also thanked Dr. Syed Zafar Islam for his support in making this possible.
The 71st Miss World 2023 promises to be an extraordinary platform celebrating beauty, diversity, and empowerment. Contestants from more than 130 countries will gather in India to showcase their talents, intelligence, and compassion. They will participate in various competitions, including talent showcases, sports challenges, and charitable initiatives, highlighting their exceptional qualities as ambassadors of change. The event will span one month, with the grand finale scheduled for November or December 2023.
Jamil Saidi, Chairman of PME, expressed his belief that India is the most deserving country to host the 71st Miss World Festival, allowing representatives from 140 countries to experience the beauty of Incredible India. Miss World 2022, Karolina Bielawska, expressed her excitement about India welcoming the world and showcasing the country's grace, beauty, and progressive spirit.
The Miss World pageant has a longstanding reputation for celebrating the beauty and intellect of women beyond physical appearances. It provides a platform for women to raise their voices, advocate for causes they care about, and drive positive global change.
Established in 1951, the Miss World Organization is the oldest and most prestigious international beauty pageant.